Welcome to Pensacola State College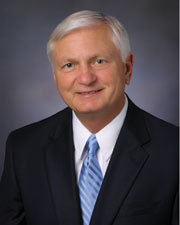 Whether you have already decided on a program of study or are still considering your options, you will find that our college has award-winning faculty and staff who place as their highest priority promoting student academic and career success. Research tells us that students who transfer to other institutions after completing their work at Pensacola State College do as well as, and often better than, students who begin their studies at a university.  Additionally, our career program graduates consistently find success in their fields.
Our faculty places the highest priority on student success. In fact, student success is our central theme on all campuses and in all departments from Student Services to Financial Aid to the Pensacola State College Foundation Universal Scholarship fund. Tutors are available in most subjects, and students with documented disabilities may arrange for support services. Smaller class sizes offer faculty the opportunity to provide a level of personalized instruction that cannot be found at larger institutions.   At Pensacola State, we keep our tuition low and our values high because we believe financial need should never keep someone from receiving a quality education and the promise of a bright future.
Pensacola State College ranks in the top one hundred in the nation in the number of associate degrees awarded.  Our college is continuously building a stronger Pensacola region by recognizing and responding to the needs of the people we serve. Our corporate and professional training, adult and secondary education programs, technical and career programs, university transfer associate degrees, bachelor degree programs, and community outreach are examples of our commitment to offering award-winning comprehensive programs and services to the communities we serve.
Pensacola State's dedication to our community's needs is also evident in the expansion of our physical presence in Escambia and Santa Rosa Counties.  Our South Santa Rosa Center as well as our Century Center opened in January, 2012. In addition, continuous expansion of Pensacola State College's eLearning options makes many of our superb educational offerings available worldwide.
Making the decision to attend college is a big step for students of any age, but it is a great step in the right direction. Pensacola State College's educational experiences will set the groundwork for your future. We invite you to visit one of our campuses or explore your opportunities on our website. Our faculty and staff look forward to helping you achieve your educational goals at Pensacola State College.
Sincerely,
Edward Meadows
President
president@pensacolastate.edu
STRATEGIC PLAN 2010 – 2015
(Approved by the District Board of Trustees November 16, 2015)
MISSION
Pensacola State College, under the governance of a local Board of Trustees, is one of 28 public colleges in the Florida College System committed to affordable, open access to educational opportunities. The College offers baccalaureate and associate degrees, career oriented certificates, developmental education, adult education, GED preparation, and standard high school diplomas. In addition, the College provides specialized business and industry training, recreation and leisure courses, and community outreach and services. Pensacola State College is dedicated to maximizing educational opportunities, through a variety of delivery methods that develop the academic, career, personal, and aesthetic capabilities of individuals for the benefit of themselves and the global community.
VISION STATEMENT
Pensacola State College educates students through a dynamic and supportive learning environment that develops all students intellectually, culturally, and socially, preparing them to succeed within the global community.
GOAL 1: Foster a College culture characterized by constancy of purpose in support of our mission and philosophy through the enhancement of diversity, entrepreneurialism, and recognition.
GOAL 2: Utilize strategic resource management in order to maintain a strong financial infrastructure.
GOAL 3: Maintain and update College facilities to support mission and programs.
GOAL 4: The College will expand external funding through fundraising and the writing of grants and contracts.
GOAL 5: The College will partner with appropriate educational, government, and business institutions to enhance economic and student development.
GOAL 6: Provide quality instruction through effective curriculum development, accessible delivery, and criterion-based assessment according to a common set of academic standards for each discipline.
GOAL 7: Improve student success by improved advising and counseling, orientation course, and ways to expand the retention rate for all students.
GOAL 8: Maintain a focus on our stakeholders and their needs, with the sincere desire and intent to create, communicate, and deliver education and training that has value for our students, customers, clients, partners and our community.
PHILOSOPHY
Pensacola State College is a learning-centered comprehensive community college dedicated to providing educational opportunities that develop the academic, career, personal, and aesthetic capabilities of individuals so they may achieve self-fulfillment and participate fully and positively in a democratic society.
As an open-door institution, the college promotes life-long learning to meet the challenges of a changing world and strives for equity in access and in the learning process for each individual regardless of race, gender, religion, marital status, national origin, age, disability, or sexual orientation.
Being accountable to Florida's citizens, the college exercises fiscal responsibility by offering the lowest possible cost consistent with its commitment to high standards.
As a comprehensive community college, Pensacola State College serves the needs of many people and serves the diverse and increasingly complex needs of the community now and in the future.