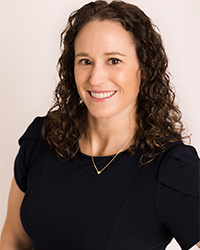 Lauren Baugus,
English and Communications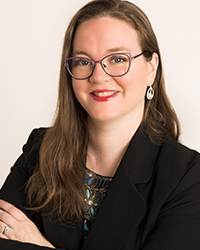 Dr. Kate Cavanaugh,
Natural Sciences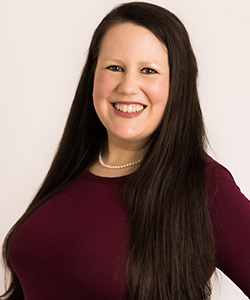 Tabitha Epperson-Graham,
Humanities and Social Sciences, Adjunct Faculty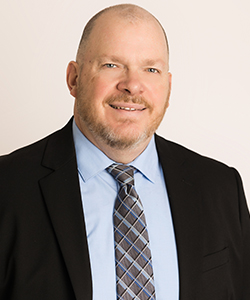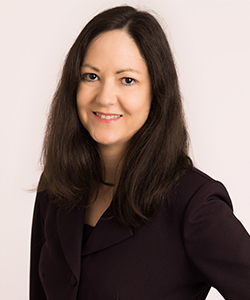 Robyn Ludlum,
Natural Sciences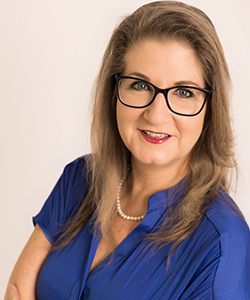 Necia Nicholas,
Natural Sciences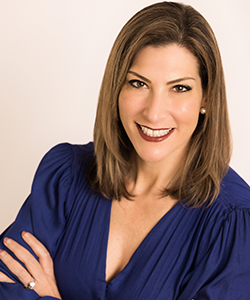 Dr. Jennifer Wortendyke,
Outstanding New Faculty Member,
Natural Sciences
The Pensacola State College Teaching Excellence awards are designed to recognize outstanding classroom instructors who demonstrate sustained teaching excellence as measured by four criteria:
Demonstrated knowledge of and enthusiasm for subject matter;
Good rapport and relationship with students;
Effective course content and organization; and
Effective instructional methods.
Outstanding New Faculty Member
Beginning in 1994, the Academy began honoring one outstanding new faculty member each year.
Past Teaching Excellence Award Winners
Karin Carter, Mathematics and Computer Science, Adjunct Faculty
Jimmie Langham, Applied Technology and Professional Services
Dr. Randall McClellan, Natural Sciences, Outstanding New Faculty
Sarah Meyer-Paterson, Allied Health
Scott Schackmann, Humanities and Social Sciences
Britni Schoolcraft, English and Communications
John Holder
History, Languages, and Social Sciences
Donna Shumway
Allied Health
Stephen White
Allied Health
Elizabeth Yelverton
Biological Sciences
Stephen Hecht (Adjunct)
Mathematics
Barbara Reitz Biological Sciences
Outstanding New Faculty
Cynthia App
Visual Arts
Tim Hathway
Physical Sciences
Kristen Regan
Visual Arts
Chad Smudde
Mathematics
Paula Work (Adjunct)
Visual Arts
Amber Carey History, Languages and Social Science
Outstanding New Faculty
Stacey Albaugh
English and Communications
Jennifer Brahier
Mathematics
Deborah McClintock
Collegiate High School
Rita Thrasher
Biological Sciences
Lou Bennett (Adjunct)
Education
Roberta Harvey Biological Sciences
Outstanding New Faculty
Mary Benson
Mathematics
Shirlaura Bremer
Collegiate High School
Shelia Peterson
Allied Health
Kathleen Shelton-Lowe
Physical Sciences
Helen Stern (Adjunct)
Engineering Technology
John Holder History, Language, and Social Science
Outstanding New Faculty
Amy Compton
Biological Sciences
Travis Herr
Professional Service Careers
Donna Mathias
Health Sciences
Mary Turner
Nursing
Karen Young
Nursing
Debra Ryals (Adjunct)
English/Communications
Stephen White Health Sciences
Outstanding New Faculty
Cena Harmon
Health Sciences
Jessica Petersen
Biological Sciences
Bobby Roberson
Physical Sciences
Carla Williams
Secondary Education
Caroll Hobbs (Adjunct)
Developmental Studies
Deborah McClintock Collegiate High School
Outstanding New Faculty
Tracy Peyton
Developmental Studies
Frances Robinson
Developmental Studies
Lisa Sims
Behavioral Sciences
Margaret Ward
Allied Health
Roy Bracken (Adjunct)
Theatre & Hospitality
Natalie Ryan (Adjunct)
Biology
Chad Smuddle Mathematics
Outstanding New Faculty
Paige Anderson
Secondary Education
Jennifer Ehrhardt
English/Communications
Julie Ruengert
English/Communications
Charlie Schuler
History/Languages/Philosophy
Jami Benton (Adjunct)
English/Communications
Bobby Roberson Physical Sciences
Outstanding New Faculty
Rodney Garrett
English/Communications
Michael Gilbert
History/Languages/Philosophy
Todd Neuman
English/Communications
Blaine Wall
Secondary Education
Susan Myers (Adjunct)
Visual Arts
Carla Williams Secondary Educations
Outstanding New Faculty
Sharon Harmon
History/Languages/Philosophy
Richard Jernigan
Music and Theatre
Tanya Nelson
Developmental Studies
Mary Anne Petruska
Math
Rebecca Adkins (Adjunct)
Education/EPI
Betty Persons Education, EPI
Outstanding New Faculty
Daniel Garber
Physical Sciences
Vance Land
Business
Stacey Rimmerman
Visual Arts
Deborah Waters
Nursing
Peggy Akerman (Adjunct)
Behavioral Science
Mary Benson Mathematics
Outstanding New Faculty
Liesa Bromet
Diagnostic Medical Sonography
Richard Cacace
Information Technology
Joyce Kaplan
Biological Sciences
Eric Coady (Adjunct)
Secondary Education
Mike Ardis Criminal Justice
Outstanding New Faculty
Barbara Harris
Dental/Radiographic Services
Carol Horigan
Visual Arts
Paula Ingram
Developmental Studies
Brenda Kelly
Developmental Studies
Doris Dunphy (Adjunct)
Behavioral Sciences
Judy Diaz
Arts & Sciences
Latricia Gill-Brown
History/Languages/Philosophy
Guangping Zeng
English/Communications
Rosemarie Long
(Adjunct) Business
Todd Neuman Secondary Education
Outstanding New Faculty
Elizabeth (Betsy) Werre
Behavioral Sciences
Narla Zinermon
English/Communications
Donna Flynn (Adjunct)
Arts & Sciences
Shirl Shaw (Adjunct)
Secondary Education
Deborah Friedman
Secondary Education
Melissa Roe
Dental and Radiographic Sciences
Zeida Ward
History, Languages and Philosophy
Jane Spruill
Behavioral Sciences
Brian Rucker
Liberal Arts
Dennis Stevenson
Computer Science
Francis Palma (Adjunct)
Physical Sciences
Irene Blackwell
Dental & Radiographic Services
Sandy Southerland
Business Department
Cecil Powell
Applied Health Tech.
Joyce Hopson
Secondary Education
Elaine Miller
Secondary Education
Brenda Coston (Adjunct)
English/Communications
Mindy Adshead
Applied Health Technology
Glen Bradley
Behavioral Sciences
Salman Elawad
Natural Resource Studies
Kathryn Merrit
Secondary Education
Jeff Wooters
Biological Sciences
Randall Broxton (Adjunct)
History, Languages, & Philosophy
Faryl Foster
Physical Sciences
Frances Gallacher
Biological Sciences
Larry Gardner
Advanced Technology
Carol Hemmye
Liberal Arts
Mary Kruczynski
ABE
Leon Walker
History, Languages, & Philosophy
Bonnie Jackson (Adjunct)
Liberal Arts
Louis Fazio
Applied Health Technology
Susan Morgan
Secondary Education
Danny Philips
Natural Resource Studies
James Ward
Mathematics
Arthur Branch (Adjunct)
Health & Human Performance
Conrad Brewer
Natural Resource Studies
Vicki Garlock
Applied Health Technologies
Tom Grow
Physical Sciences
Joe Stallings
Music & Theatre
Cheryl Collinwood (Adjunct)
Secondary Education
Judy Resch
Business
Camilla Southworth
ABE
Pat Horacek
Math & Sciences
Vincent Sullivan
Behavioral Sciences
Patricia Trachey
Business
Francoise McCoy (Adjunct)
Secondary Education
Evangeline Van Holt
Developmental Studies
Kenneth McAferty
English/Communications
Sharon Spencer
Mathematics
Ann Webb
Arts & Sciences
Marian Wernicke
English/Communications
Diane Powell (Adjunct)
Developmental Studies
Cheryl Sexton
Adult Basic Education
June Ramsey
Science/Math
Jean Ellen Roberts
Liberal Arts
Charles Folsom (Adjunct)
Adult Basic Education
Karen Sirmans
English/Communication
Margaret Heath
Liberal Arts
Joseph Zayas
Physical Sciences
Linda Bloom
Business
Catherine Gifford (Adjunct)
English/Communication
Diane Ward
Business
Tom Bailey
English
Bill Bennett
Biology
Eris Reddoch
Business, Warrington
William Clarke
Music & Drama
Alice Schwem (Adjunct)
Visual Arts
Joyce Sidorfsky
Music & Drama
Mary Lou Kelly
Liberal Arts
Stephen Hall
Liberal Arts
Peter Nash
Dental Health
Philip Wilkin
Physical Sciences
Barbara Carter (Adjunct)
Business
Janet Martin
Business Education
Dorinda Lynn
Liberal Arts, Milton
Ann Ferretti
Dental Health
Robert Kleinman
Language & Philosophy
Sue Buck
Visual Arts
Pam Janka (Adjunct)
Business Education
Reba Stancliff
Business Education
Richard Behnke
Liberal Arts
Ann Cawood
HPR
Winnifred McManus
English
Robert Sherwood
Music & Drama
H. L. Wilson (Adjunct)
Business Education
Dona Cotten
Home Economics
Wayne Wooten
Physical Sciences
Phyllis Hardaway
Adult Basic Education
Katherine Goldsmith
Nursing
Muriel Warren
Business
Susie Cohan (Adjunct)
The form will be back online once it is time to open voting.