Logging in to Library Resources
Through Canvas/E-Learning
Log into your Canvas/E-Learning account here. Once you have logged into your account, click into any of your class modules.
In the left menu, click the link for PSC Library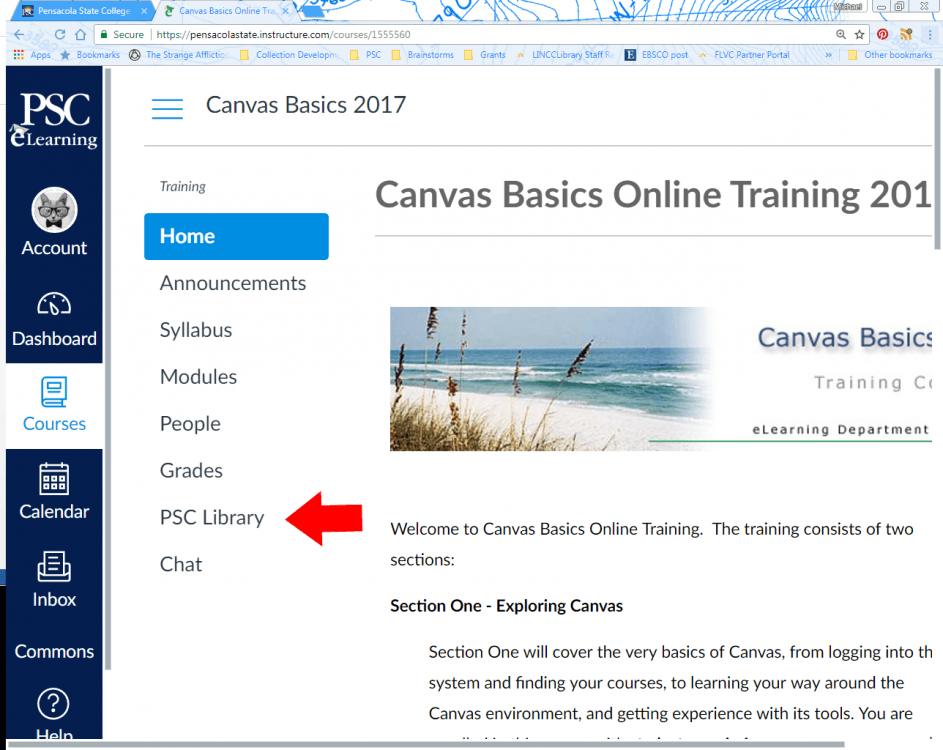 Click the "Launch Pensacola State College" button.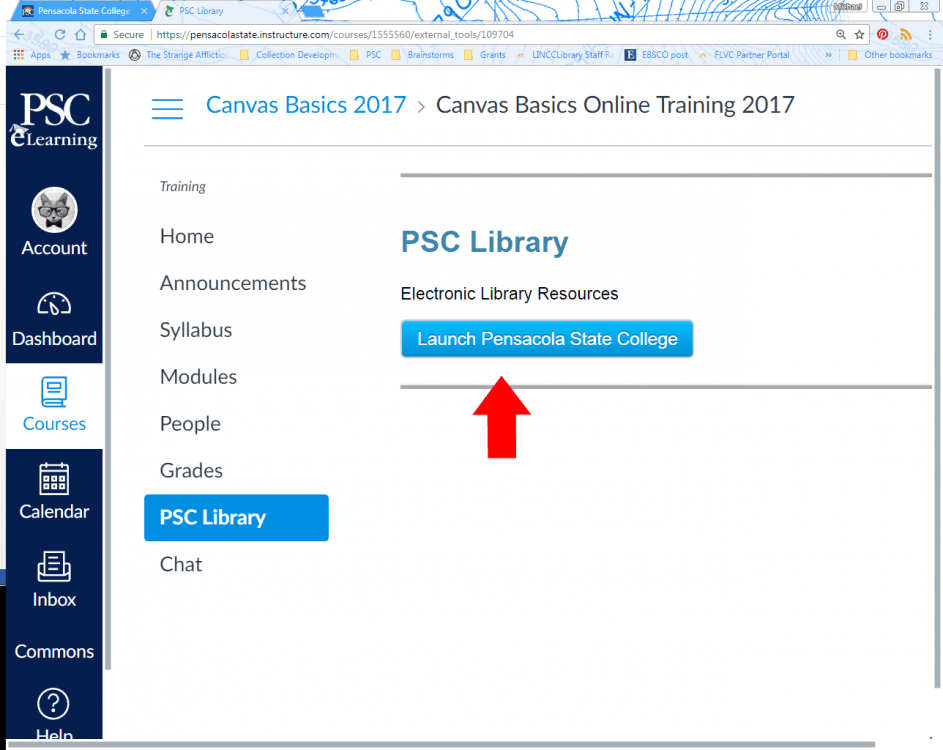 You should now be logged in (look for your first name at the top of the screen). Click "Library Home Page" to continue!

Using Your PSC ID
Borrower ID: use 14 digit barcode number from your Pensacola State ID card

PIN: use last 4 digits of your Social Security number

For online library use only, the Fla. State library number listed in Spyglass may be used as the borrower ID number.
For information on how to obtain your card, refer to the chart below.
Campus
Obtain an ID

Problems/Questions
Pensacola Campus
Pensacola State ID Center
Bldg 5, Rm 518-S (next to Police)
M-F: 7:30 AM – 4:00 PM
Telephone 484-1353
484-2002
LibraryReference@pensacolastate.edu

Warrington Campus

Bldg 3600
Telephone 484-2270

484-2252
Warrington_Reference@pensacolastate.edu

Milton Campus
Bldg 4200
Telephone 484-4410
484-4450
Milton_Reference@pensacolastate.edu