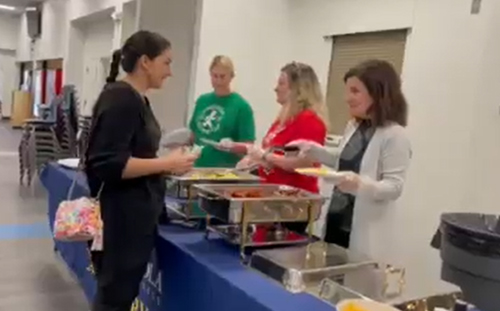 Pensacola State College student Jordan Caldwell had a plate of food, but it wasn't too full.
"If I eat too much, I'll get tired and pass out,'' the computer science major said. "I want to do well. I'm so nervous."
Caldwell was one of many PSC students who were treated to a pancake breakfast Monday morning ─ courtesy of the Office of Student Engagement and Leadership with assistance from the Culinary Department which helped prepare the food along with volunteers.