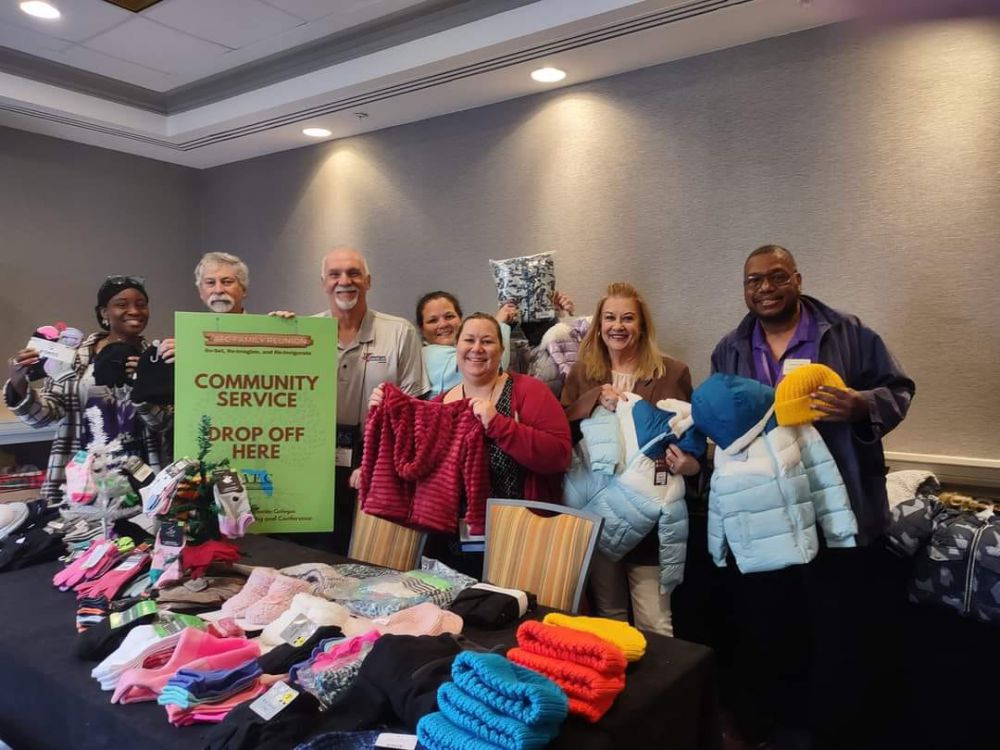 The Pensacola State College Chapter of the Association of Florida Colleges was recognized as a Platinum Chapter during the 73rd Annual AFC Annual Conference and Meeting.
Nine PSC representatives attended the conference held Nov. 15-18 in Panama City. That number included two retired members – Lynn Cade and Carol Quinn as well as well as two first-time attendees – John Woods and Michelle Maddrey.
Other PSC representatives were Jamie Beck, Tammy Henderson, Fred Holt, Obi Kalu and Mel Miner.
Miner, AFC vice president of Regions and Chapters and PSC chapter president, was an integral part of the program and announced the Region and Chapter of the Year award winners as well as the incoming region directors.
The PSC Chapter received multiple awards and recognitions including:
Beck, Chair of the Technology Commission, was awarded Commission of the Year.
Miner received the Leadership Service Award.
Henderson received the Chapter Unsung Hero Award.
Woods received the Chapter Life Saver award.
Also, Kalu chaired the conference's Community Service project – collecting winter apparel for the Seasonal Wraps project at the Village of Panama City Rescue Mission. The PSC chapter, faculty and staff donated many items to the fundraiser.
Quinn along with Holt chaired the AFC Foundation Silent Auction. Nearly $6,000 was raised at the event.
The PSC chapter conducted a 50-50 fundraiser, which brought in $274 which was split between the winner and the chapter.
Members from the PSC chapter also assisted with the conference and gala registration throughout the event.
Beck, Kalu and Miner represented the PSC chapter as members of the AFC Board of Directors:
Beck served as Technology Commission Chair
Kalu was Chair of the Career and Professional Employees Commission and Service Projects Committee Chair
Mel Miner served as Vice President, Regions and Chapters.