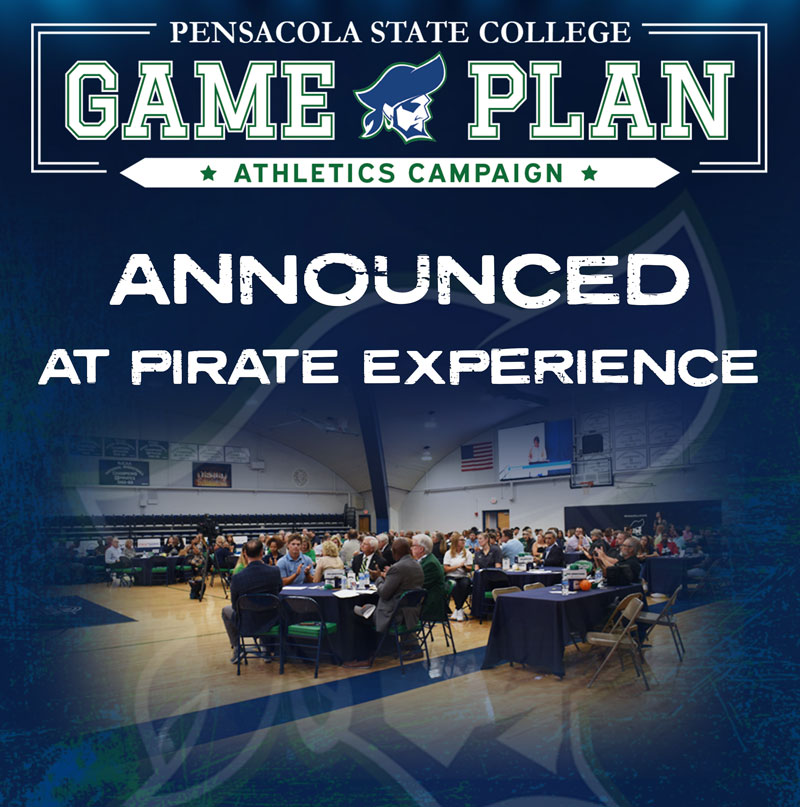 The biggest takeaway from the awesome and exciting 2022 Pirate Experience, Pensacola State College's annual athletics showcase?
Future Pirate Experiences are going to be even more awesome and exciting.
PSC President Ed Meadows and PSC Athletics Hall of Fame member Doug Bates announced the first Athletics Campaign in modern PSC history at the Pirate Experience on Tuesday, Sept. 27, in the Hartsell Arena.
The "Game Plan" capital campaign will feature three "buckets" targeting various goals and initiatives:
General Support
Facilities and new construction
Endowments