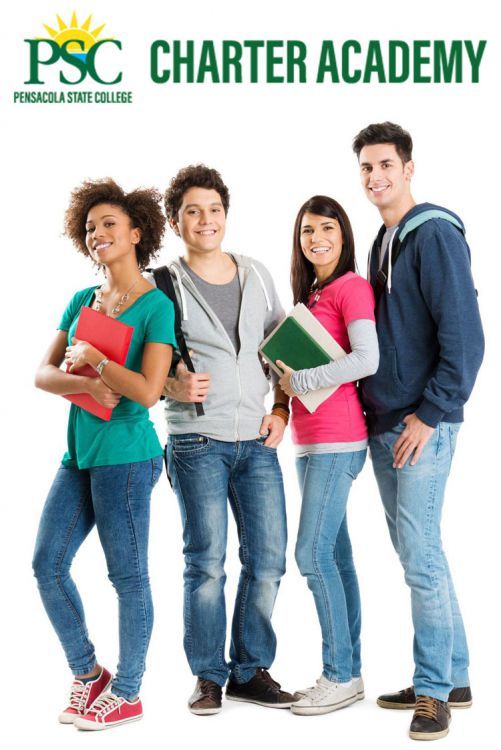 By Troy Moon
Pensacola State College
Principal Karen McCabe is eager to welcome up to 150 high school juniors and seniors to the new Pensacola State College Charter Academy on Aug. 8.
"There's still a lot to do to get ready, but we're excited,'' said McCabe, who was selected to lead the new academy after nearly five years as director of the College's South Santa Rosa Center.
"It's going to be more technology-based and interactive than many other high schools and will allow these students to pursue their high school diploma and associate degree at the same time."
The Charter Academy will be located on the bottom floor of Building 3400 on the Warrington campus. Security doors and a glass partition will separate the Charter Academy from the rest of the building to ensure student safety, McCabe explained.
The Charter Academy will accept 75 high school juniors and 75 high school seniors for the first two years of operation. Beginning in fall 2024, the Charter Academy will accept sophomore students. There will be no tuition, fees, or charges for textbooks at the Charter Academy.
The community is already rallying around the new school which came about after talks between the College's administration and Naval Air Station Pensacola leadership regarding the need for high-performing schools stressing STEM and other subjects. The Escambia County School District is the sponsor for the Charter Academy.
"We're going to emphasize careers, not just STEM careers,'' said PSC President Ed Meadows. "We can give students career options and the hope is that the achievement level would make the students eligible for a lot of scholarships."
Last year, the Gulf Power Foundation presented the College with a $100,000 donation to fund a state-of-the-art Technology Innovation Center at the Charter Academy.
"It's really an opportunity to use technology in ways that truly advance the students' education and help prepare them for their next steps,'' said McCabe, who was formerly a school principal in New York state.
"There will be more educational choices and classes for students and their parents to choose from. There will be a smaller classroom environment and an immersive educational environment."
Applications for the Charter Academy opened this month. Special emphasis for acceptance will be given to military dependents and at-risk students. The Warrington campus is located between Naval Air Station Pensacola and Naval Air Station Corry Station.
McCabe seems well-suited for the role of school principal.  After all, during her time at the South Santa Rosa Center, she worked with various high schools to provide dual enrollment classes.
"We're good at that,'' McCabe said of PSC's dual-enrollment program. "So many high school students have already gotten a head start in college while dual enrolled."
For more information, go to https://www.pensacolastate.edu/charter-academy/.  To apply for the PSC Charter Academy, go to https://www.pensacolastate.edu/charter-academy/#applyNow.
To be eligible students must have an unweighted grade point average of 3.0 or better and have earned appropriate college placement test scores.