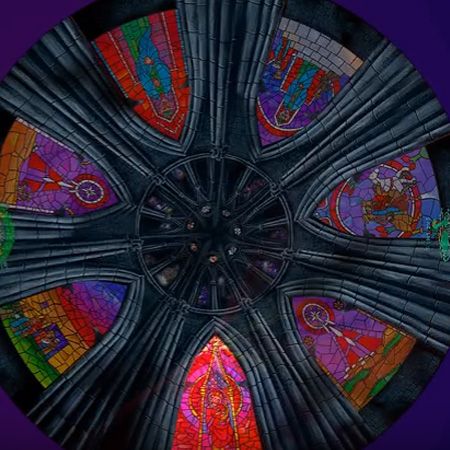 Season of Light
Show Length: 35 Minutes.
For Ages: Grades: 5th – Adult.
Scheduling and Reservations: Shows are conducted when a group of 15 or more makes advance reservations. The available showtimes are 10:00, 11:30, and 1:00, Monday through Friday when the college is open. For Reservations call (850) 484-2188 or email planetarium@pensacolastate.edu Show to be presented is determined when reservation is made.
Season of Light is an elegant program about the coldest and darkest of seasons — a time which holds some of the warmest and brightest celebrations of the year.  This presentation traces the history and development of many of the world's most endearing holiday customs, all of which involve lighting up the winter season.  The show also recounts the historical religious and cultural rituals practiced during the time of winter solstice — not only Christian and Jewish, but also Celtic, Nordic, Roman, Irish, Mexican and Hopi.  Naturally, there is some astronomy in Season of Light.  Audiences learn a selection of Northern hemisphere winter constellations, and find out why we even have seasons, as we demonstrate the Sun's path across the sky throughout the year, and the Earth's tilt and orbit around the Sun.
(Note, "Season of Light" is presented during the months of October through December only.)