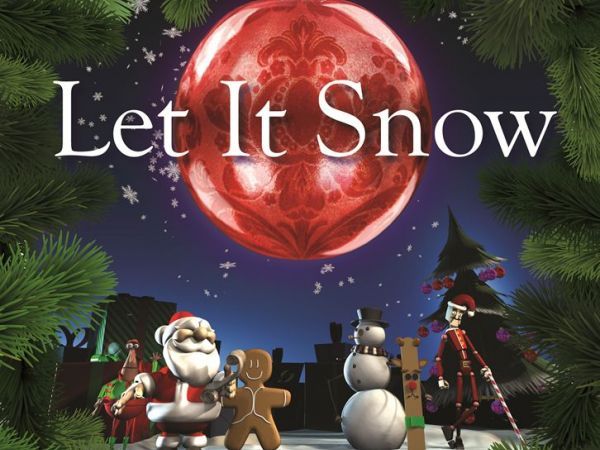 Let it Snow: A Holiday Musical Journey
Show Length: 32 Minutes.
For Ages: All Ages
Scheduling and Reservations: Shows are conducted when a group of 15 or more makes advance reservations. The available showtimes are 10:00, 11:30, and 1:00, Monday through Friday when the college is open. For Reservations call (850) 484-2188 or email planetarium@pensacolastate.edu Show to be presented is determined when reservation is made.
Let it Snow: A Holiday Musical Journey  "Let it Snow" features a new variety of festive classics from Frank Sinatra, Chuck Berry, Burl Ives, Ella Fitzgerald, Brenda Lee, and more with a stunning grand finale by the Trans Siberian Orchestra. The soundtrack is visually enhanced with thematic animation and full dome scenery.