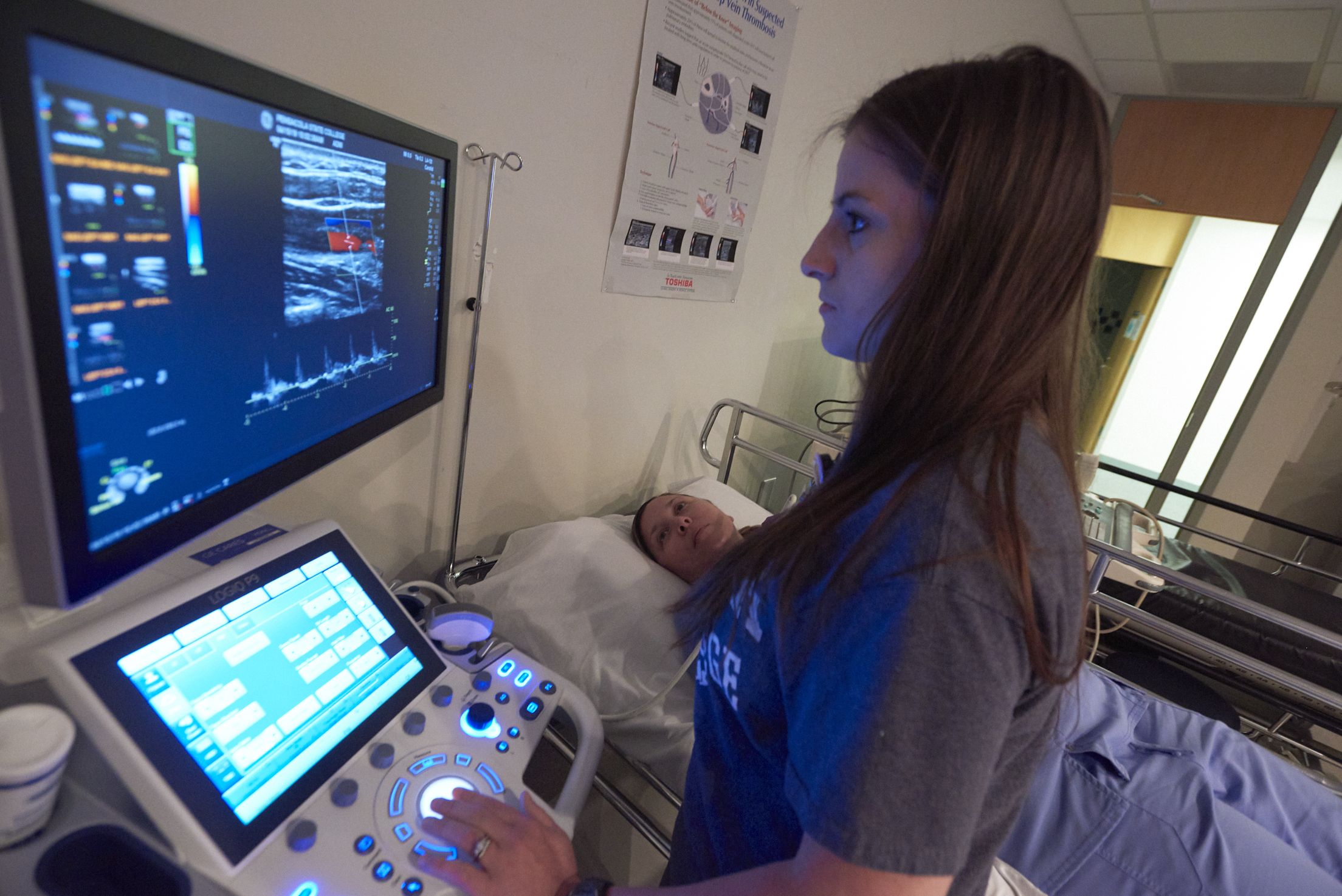 Contact the Pensacola State College Allied Health Department for assistance in planning your program of study.
View Course Requirements
SEARCH PROGRAMS
INTRODUCTION
The College Credit Certificate in Diagnostic Medical Sonography Specialist provides the student with the practical skills necessary for careers as diagnostic medical sonographers. This certificate program also provides supplemental training for individuals who are previously or currently employed in this occupation. The program is composed of selected college credit courses offered within the Associate in Science degree in Diagnostic Medical Sonography. Each student is strongly encouraged to consult an advisor or counselor prior to course registration.
Program Requirements:
Credit Hours
SON 1004C
Basic Procedures
4 cc
SON 1100C
Principles and Protocols of Sonography
5 cc
SON 1111
Abdominal Sonography I
3 cc
SON 1121
OB/GYN Sonography I
3 cc
SON 1211
Medical Sonography Physics I
3 cc
SON 1214
Practical Aspects of Sonography I
3 cc
SON 1804L
Sonography Clinic I
6 cc
SON 1112
Abdominal Sonography II
3 cc
SON 1122
OB/GYN Sonography II
3 cc
SON 1212
Medical Sonography Physics II
3 cc
SON 1215
Practical Aspects of Sonography II
3 cc
SON 1814L
Sonography Clinic II
6 cc
SON 1144
Superficial Structures (Small Parts)
3 cc
SON 1824L
Sonography Clinic III
6 cc
Total Credit Hours for SONSP-CT:
54 cc
You May Also Be Interested In...