Nursing RN Associate in Science Degree (AS) Information
View Course Requirements
My Academic Plan- 2 year (MAP2)
My Academic Plan- 3 year (MAP3)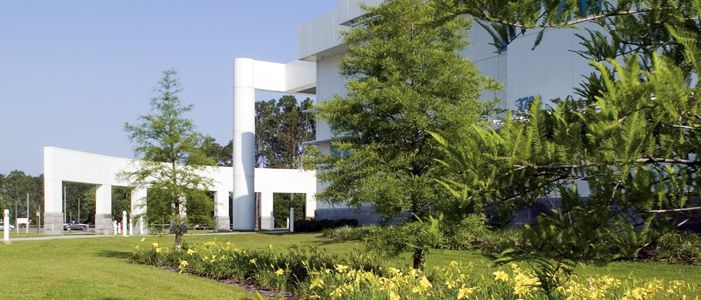 Contact the Pensacola State College Nursing Department for assistance in planning your program of study.
Accredited By:

The Registered Nursing program is approved by the Department of Health, Board of Nursing located at 4052 Bald Cypress Way, Bin C-02, Tallahassee, FL 32399.
The Registered Nursing Program is accredited by the Accreditation Commission for Education in Nursing Inc. (ACEN) 3390 Peach Tree Road N. E., Suite 1400, Atlanta, GA 30326, Phone: 404.975.5000, Fax: 404.975.5020 www.acenursing.org
Documents & Links
Search For Another Program
Introduction to the Nursing RN Associate in Science Degree (AS) Program
Public Meeting Announcement –
Pensacola State College wishes to announce that it will host a site visit for continuing accreditation of its Associate in Science in Nursing program by the Accreditation Commission for Education in Nursing (ACEN).
You are invited to meet, virtually, with the site visit team and share your comments about the program
in person at a meeting scheduled at 2:40 p.m. on Wednesday, February 10, 2021.
Link: https://www.gotomeet.me/acen073/pensacola-state-college-room-1
Access Code 135-676-829
Dial-in Information:
United States (Toll Free): 1 877 309 2073
United States: +1 (571) 317-3129
Written comments are also welcome and should be submitted directly to:
Dr. Marsal Stoll
Chief Executive Officer
Accreditation Commission for Education in Nursing
3390 Peachtree Rd. NE, Suite 1400
Atlanta, GA 30326
Or email: mstoll@acenursing.org
All written comments should be received by the ACEN by January 25, 2021.
The Nursing faculty believes that associate in science degree nursing graduates contribute necessary, unique and skilled competencies to the health care system. The Department of Nursing and Emergency Medical Services' mission is to provide quality educational opportunities for students seeking to enter the healthcare arena and to meet the healthcare needs of the community.
Goals
Applicants should be aware that they may not be permitted to sit for the licensing examination NCLEX-RN after graduation. The Florida Board of Nursing determines eligibility for NCLEX-RN after receiving an individual's application to take NCLEX-RN. Refer to www.doh.state.fl.us/mqa/nursing/nur_faq.html for questions.
Admission Requirements:
Students seeking admission to the program must complete application to the College and the program. Admission to this program is limited by student/faculty ratios and availability of clinical resources. All application requirements must be completed before a student will be considered for admission to the nursing program. Once all admission requirements are complete candidates are ranked according to a points system based on GPA and HESI test scores. A complete explanation of the points system may be found in the Associate Degree Nursing Student Information Packet which may be accessed on the Registered Nurse AS Degree page of the College website.
Minimum 2.75 cumulative grade point average in all college courses taken in the past 8 years
Completion of all required prerequisite courses with a grade of C or better and an overall grade point average of these courses of 2.75
Minimum score of 75 on each of the HESI A² components (reading, grammar, vocabulary, math, anatomy and physiology) in one sitting
Requirements for Progression:
Grade of C or higher in courses in the curriculum;
Grade of C or higher in all corequisites and prerequisites;
Current CPR certification at the Health Care Provider level (American Heart Association) only
Satisfactory level of mental and physical health, including current immunizations, Hepatitis B vaccinations; yearly TB testing and ability to meet Performance Standards
Passing a criminal background check and a urine drug screen prior to clinical experience.
Is This For You?
Energetic people who have initiative and can work independently, prefer working in a job where duties often change, enjoy working with people, and are sympathetic and understanding of people's needs may find this career is suitable for them.
Performance Standards
An ADN program applicant should possess the following capabilities:
Sufficient physical, motor, sensory, intellectual, emotional, and social/ communication skills to provide safe patient care utilizing a variety of equipment in different health care environments. Examples of performance standards for nursing practice are outlined below.
Be of sound mind and body to perform the professional duties of a nursing student without becoming injurious to self or others.
Technical

Standards/ Physical

Abilities & Skills

Standard

Examples

Mobility

Physical abilities sufficient to move independently from room to room, walk in hallways, maneuver in small places such as patient rooms, medication rooms.

Walking independently with patients from department to department, around the patient room, down the corridor, from one patient room to another to take care of all patients on a team and to assist in the transport of all patients from bed to bed, bed to chair. Walking, standing, sitting for long periods of time, stooping, lifting patients weighing, squatting, reaching, twisting, bending, pushing, pulling, dragging, climbing.

Motor

Skills

Gross and fine motor skills to practice safe and efficient patient care. Sufficient manual dexterity to manipulate equipment in the patient care setting.

Manual dexterity to start a patient's intravenous line, set alarms on monitors, draw up and give injections to patients without extraneous movement.

Hearing

Auditory ability sufficient to monitor and assess health needs.

Auscultation of breath sounds, heart sounds, blood pressure, bowel sounds, hearing alarms, call bells telephones in patient care, converse with patients, family and staff from varying distances with varying audible sounds.

Visual

Visual ability sufficient for observation and assessment necessary to provide safe patient care.

Reading patient charts/flow sheets/monitors, drawing up and administering medications, assessing patient skin tones, reading thermometers, assessing wound status, non-verbal behaviors.

Tactile

Tactile ability sufficient for physical assessment and to provide safe patient care.

Performing palpation, giving injections, starting IV's, sterile

and non-sterile dressing changes, urinary catheterization, assess skin temperature and texture, and assist with patient care activities

Communication

Communication abilities sufficient for interaction with others in coherent and concise oral and written form.

Following spontaneous verbal and/or written instructions. Is able to effectively communicate in English. Must be able to communicate the patient's response to therapy to other members of the health care team, document patient responses to therapy on health care forms utilizing various forms of media, consult with health care team members/workers in a professional manner.

Interpersonal

Interpersonal skills sufficient for interaction with patients, families and groups from diverse backgrounds (cultural, emotional, intellectual) in a variety of health care settings

Conversing effectively with patients, families, and groups and in stressful patient care situations such as emergencies.

Critical

Critical thinking sufficient for clinical decision-making

Competent assessing a patient in a timely manner and correctly interpreting assessment. Readily responding with appropriate nursing/medical interventions and treatment plans. Can work in isolation independently for positive patient outcome.
Beyond Graduation . . .
Graduates of Associate Degree Nursing (ADN) program, who hold a Registered Nursing (RN) license, may continue their education and training through the college's RN to BSN program (Bachelor of Science in Nursing) and earn additional skills in management, leadership, theory, and research.
Related Career Opportunities
Primary Employers
Graduates from the Nursing (Associate Degree) RN program work in hospitals, offices and clinics of medical doctors, nursing homes, schools, and home health care services.
Occupations
Registered Nurses/Associate Degree Nurses
Provide care to individual patients experiencing acute or chronic health problems. Nursing practice includes utilizing communication skills, acting as a health teacher, directing other health workers in selected aspects of care and providing direct patient care. RNs are typically concerned with the "whole person" providing for the physical, mental, and emotional needs of their patients. They advise patients, help in rehabilitation, promote good health, and prevent illnesses. Graduates of RN programs qualify for entry level positions as staff nurses and may advance in management to assistant head nurse or head nurse. Usually the work setting determines day to day job duties.
Hospital Nurses
Form the largest group of nurses. Most are staff nurses who provide bedside nursing care and carry out the medical regimen prescribed by physicians. They may also supervise licensed practical nurses and aides. Hospital nurses usually are assigned to one area such as surgery, maternity, pediatrics, emergency room, intensive care, or treatment of cancer patients or may rotate among departments.
Private Duty Nurses
Care for patients needing constant attention. They work directly for families on a contract basis or for a nursing or temporary help agency which assigns them to patients. Private duty nurses provide services in homes, hospitals, nursing homes, and rehabilitation centers.
Head Nurses or Nurse Supervisors
Direct nursing activities. They plan work schedules and assign duties to nurses and aides, provide or arrange for training, and visit patients and observe nurses to insure that care is properly carried out. Head nurses may also insure that records are maintained and that equipment and supplies are ordered.
Employment Trends
For more information regarding first-year earnings for degree completers and student debt accumulation download or view the Economic Security Report of Employment and Earning Outcomes Click Here, published by the Department of Economic Opportunity.
Escambia/Santa Rosa Counties
Occupation
Registered Nurses
2015 Cur. Openings
4223
2023 Prj. Openings
4768
Est. Annual Openings
147.5
2015 Avg. Median Salary
$54,896.05
Okaloosa / Walton Counties
Occupation
Registered Nurses
2015 Cur. Openings
1474
2023 Prj. Openings
1669
Est. Annual Openings
52
2015 Avg. Median Salary
$57,524.05
All Florida Counties
Occupation
Registered Nurses
2015 Cur. Openings
168885
2023 Prj. Openings
196503
Est. Annual Openings
6624.1
2015 Avg. Median Salary
$62,342.05
You May Also Be Interested In...