Phlebotomy Technician Vocational Certificate (VC) Information
View Course Requirements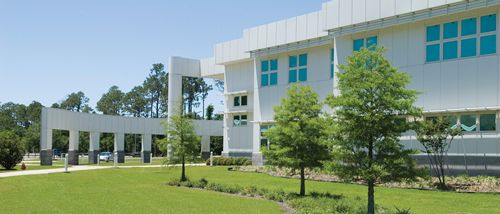 Contact the Pensacola State College Allied Health Department for assistance in planning your program of study.
Documents & Links
Search For Another Program
Introduction to the Phlebotomy Technician Vocational Certificate (VC) Program
The Phlebotomy program trains students in the basic and supporting skills of the phlebotomist. Skills include: specimen collection by venipuncture and capillary puncture, basic anatomy and physiology, infection control, safety, and patient relations.
This program meets the requirements for taking the Phlebotomist National Certification Exam through the National Health Career Association (NHA) and the America Society of Clinical Pathology (ASCP).
Special Requirements
The minimum requirements include: applications to the College and program, high school diploma or GED, appropriate transcripts on file, a minimum composite college level GPA of 2.0 and a minimum age of 18. All students must satisfactorily pass a federal background check, drug screen, physical examination/immunization record, and a front/back copy of a current American Heart Association Basic Life Support card. Technical standards for the clinical portion of the program and other clinical restrictions may apply.
Is This For You?
People in this career prefer to work indoors, enjoy the human relationship, and have good eye and hand coordination. They must be sociable and cooperative. People in this career are sometimes described as analytic, patient, tactful.
Beyond Graduation . . .
Graduates from the Phlebotomy program may advance in career by earning certification from the American Society of Clinical Pathologists (ASCP) or the National Healthcareer Association. They may also pursue an associate degree in a medical technology or nursing program at Pensacola State College.
Related Career Opportunities
Primary Employers
Graduates from the Phlebotomy program support the health industry in hospitals, nursing and convalescent homes, blood centers, and offices and clinics of physicians.
Occupations
Phlebotomists/Phlebotomy Technicians
Duties of the phlebotomist include drawing blood by applying a tourniquet to the arm, locating the accessible vein, swabbing the puncture area with antiseptic, and inserting the needle to draw the blood. After withdrawal, the blood is labeled, stored, or forwarded to laboratories for analysis. The phlebotomist may also prick fingers to draw blood, take vital signs, and screen patients for various conditions and information.
Other Occupations
Hemodialysis Technician
Home Health Phlebotomist
Blood Banking Technician
Plasma Bank Technician
Patient Care Technician
Employment Trends
For more information regarding first-year earnings for degree completers and student debt accumulation download or view the Economic Security Report of Employment and Earning Outcomes Click Here, published by the Department of Economic Opportunity.
Escambia/Santa Rosa Counties
Occupation
Phlebotomists
2015 Cur. Openings
270
2023 Prj. Openings
318
Est. Annual Openings
11
2015 Avg. Median Salary
$27,844.31
Okaloosa / Walton Counties
Occupation
Phlebotomists
2015 Cur. Openings
67
2023 Prj. Openings
79
Est. Annual Openings
2.8
2015 Avg. Median Salary
$25,112.02
All Florida Counties
Occupation
Phlebotomists
2015 Cur. Openings
6868
2023 Prj. Openings
8254
Est. Annual Openings
301.1
2015 Avg. Median Salary
$28,407.45
You May Also Be Interested In...