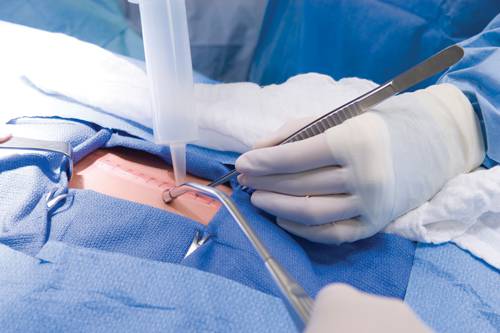 Contact the Pensacola State College Nursing Department for assistance in planning your program of study.
View Course Requirements
SEARCH PROGRAMS
INTRODUCTION
This advanced certificate is designed for the registered nurse who has no previous experience in the Operating Room. At the completion of this course, it is expected that the nurse will be able to practice independently at the beginning level in a perioperative position. Course content includes the knowledge and skills required to provide care to patients having surgical intervention during the preoperative, intraoperative, and postoperative periods. Emphasis will be placed on performing those functions directly related to scrubbing and circulating for selected surgical procedures.
Occupations
Medical and Health Services Manager
Plan, direct, or coordinate medical and health services in hospitals, clinics, managed care organizations, public health agencies, or similar organizations.
Nurse Practitioner
Diagnose and treat acute, episodic, or chronic illness, independently or as part of a healthcare team. May focus on health promotion and disease prevention.
Nurse Midwife
Diagnose and coordinate all aspects of the birthing process, either independently or as part of a healthcare team. May provide well-woman gynecological care.
Critical Care Nurse
Provide advanced nursing care for patients in critical or coronary care units.
You May Also Be Interested In...