Nursing (RN to BSN) Bachelor of Science in Nursing (BSN) Information
View Course Requirements
My Academic Plan- 2 year (MAP2)
My Academic Plan- 3 year (MAP3)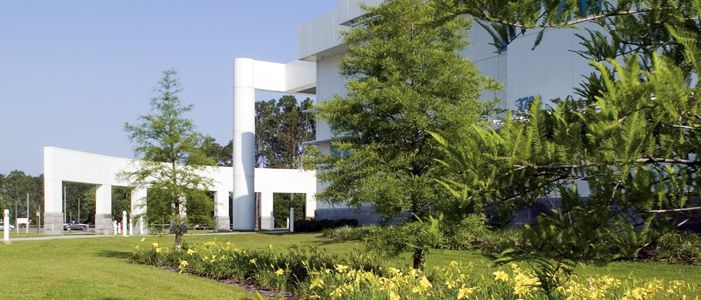 Contact the Pensacola State College Nursing Department for assistance in planning your program of study.
Accredited By:

Accreditation Commission for Education in Nursing, Inc.  3343 Peachtree Road, NE, Suite 850, Atlanta GA 30326, Phone: 404.975.5000, Fax: 404.975.5020 www.acenursing.org

Documents & Links
Related News Posts
Search For Another Program
Introduction to the Nursing (RN to BSN) Bachelor of Science in Nursing (BSN) Program
The mission of the RN to BSN program is to provide quality educational opportunities for students seeking to enter or advance in the nursing profession. The RN to BSN program is committed to creating a learning environment that fosters academic, personal and professional growth by supporting the professional nursing standards of care to meet health care needs of the community.
The Bachelor of Science in Nursing (RN to BSN) program is designed to prepare the graduate of an Associate Degree in Nursing (ADN) program, who already holds a Registered Nursing (RN) license, with additional skills in management, leadership, theory, research, and evidence-based practice to succeed and be promoted within the nursing profession. The BSN graduate will be qualified for supervisory jobs such as nurse manager and other advanced bedside clinical care jobs. He or she will also be qualified to pursue a master's degree in nursing. Courses are offered online to accommodate the working student, with two (2) one-credit hour practicum courses that allow the student to spend a specified number of hours at a facility. The student may complete the required 120 college credit hours in three semesters or more, depending on transfer and articulation credits. The Bachelor of Science in Nursing program is accredited with the Accreditation Commission for Education in Nursing (ACEN) and the Commission on Collegiate Nursing Education (CCNE).
RN to BSN Program Goals
GOAL 1: Recruit students to fulfill community needs;
GOAL 2: Respond to community needs by providing new programs and/or certificates;
GOAL 3: Encourage students to participate in activities to support personal development during and after the nursing program to support the philosophy of lifelong learning;
GOAL 4: Receive grant funding for program;
GOAL 5: Prepare students to articulate from BSN to MSN programs, if they choose;
GOAL 6: Prepare students to work competently in health care facilities in the community;
GOAL 7: Refer students to support services for academic assistance; and
GOAL 8: Respond to community health care needs by graduating potential employees.
RN to BSN Program Expected Levels of Achievement
At least 70% of the RN to BSN program students will earn the baccalaureate degree in nursing within five years of initial enrollment;
At program completion, 70% of RN to BSN prepared graduates will report they are
employed in an appropriate nursing position, have received a promotion or increase in
salary, or are enrolled in further nursing education.
Baccalaureate Student Learning Outcomes (BSNLO's)
Upon successful completion of the RN to BSN program, the student will
Integrate professional behavior;
Apply methods of research and scholarship;
Apply legal, ethical, and cultural sensitivities practices;
Demonstrate methods of health maintenance and enhancement; and
Apply organizational strategies.
Is This For You?
This is a two-year program open to graduates of Associate Degree Nursing programs who hold a current Registered Nursing license. Flexible class schedules fit work and family responsibilities. The program is completely on-line and may be completed in the set three, four, or five semester completion options located in the Information Packet.
First in affordability
First-rate program
Nationally recognized Mary Ekdahl Smart Center for Patient Simulation Training & Research
Fully equipped virtual hospital, emergency room and ambulance
Highly qualified faculty and small classes
Pensacola State College's Nursing Program holds national and regional accreditation
Related Career Opportunities
Primary Employers
Hospitals
private practices
health maintenance organizations
public health agencies
primary care clinics
home health care
nursing homes
outpatient surgicenters
nursing-school-operated nursing centers
insurance and managed care companies
schools
mental health agencies
hospices
the military
industry
nursing education
health care research
Employment Trends
For more information regarding first-year earnings for degree completers and student debt accumulation download or view the Economic Security Report of Employment and Earning Outcomes Click Here, published by the Department of Economic Opportunity.
Escambia/Santa Rosa Counties
Occupation
Registered Nurses
2015 Cur. Openings
4223
2023 Prj. Openings
4768
Est. Annual Openings
147.5
2015 Avg. Median Salary
$54,896.05
Okaloosa / Walton Counties
Occupation
Registered Nurses
2015 Cur. Openings
1474
2023 Prj. Openings
1669
Est. Annual Openings
52
2015 Avg. Median Salary
$57,524.05
All Florida Counties
Occupation
Registered Nurses
2015 Cur. Openings
168885
2023 Prj. Openings
196503
Est. Annual Openings
6624.1
2015 Avg. Median Salary
$62,342.05
You May Also Be Interested In...