Electricity Vocational Certificate (VC) Information
View Course Requirements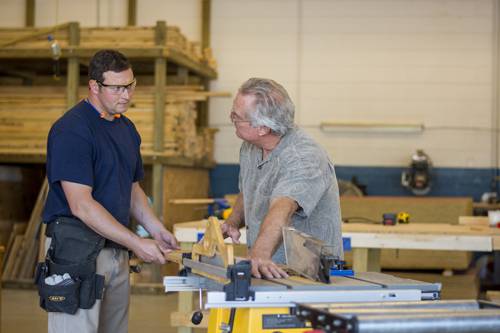 Contact the Pensacola State College Engineering Technology Department for assistance in planning your program of study.
Program Contact
Vacant
Email
Accredited By: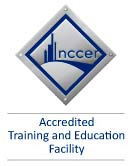 Pensacola State College is an approved NCCER Accredited Training and Education Facility under the sponsorship of The Southern Company. http://www.nccer.org/
Documents & Links
Related Documents
Related Links
Site Links
Search For Another Program
Introduction to the Electricity Vocational Certificate (VC) Program
This program offers entry-level electrical skills required by the construction industry. Electricians install electrical systems in structures; they install wiring and other electrical components, such as circuit breaker panels, switches, and light fixtures, and they follow blueprints, the National Electrical Code® and state and local codes. Completers of this program earn a Florida Vocational Certificate in Electricity. The program is also nationally certified by The National Center for Construction Education and Research (NCCER).
Courses in this 1200 hour program offer a combination of theory and hands-on training. Among the topics covered are DC/AC theories; proper selection and use of power and hand tools used in the trade; use of blueprints; National Electrical Code (NEC); wiring techniques; and electrical maintenance procedures. Training experience will consist of "hands-on" situations in the lab and through actual construction projects with the emphasis placed on safety in the lab and on the project site. Basic entry-level skills in math, reading, and language must be attained in order to complete this program. Students wishing to enter this program of study should be advised by the instructor or program manager prior to enrollment in these courses.
Is This For You?
People in this career like to work both indoors and out. They may work at construction sites, in homes, businesses or factories. They must be prepared for work that may be strenuous at times and may include lifting heavy objects, and standing, stooping and kneeling for long periods of time.
Beyond Graduation . . .
Some graduates from the Electricity program may decide to join an apprenticeship. Apprenticeships are typically sponsored by joint training committees made up of unions, associations, and individual companies. Experienced electricians can advance to jobs as supervisors. In construction, they also may become project managers or construction superintendents. Those with sufficient capital and management skills may start their own contracting business, although this may require an electrical contractor's license. Many also become electrical inspectors.
Related Career Opportunities
Primary Employers
entry-level from the Electricity program work in construction or electronic maintenance. Construction electricians install wiring in new homes, businesses, and factories, but also may rewire or upgrade existing electrical systems. Maintenance electricians maintain and upgrade or repair existing systems and equipment.
Occupations
Construction Electricians
Work with blueprints to position circuits, outlets, load centers, panel boards, and other equipment. They fasten small boxes to walls to house switches and outlets. Then they run insulated wires or cables to complete circuits between the boxes. They connect the wires to circuit breakers, transformers, or other components. During installation, electricians use hand tools and power tools. After wiring is installed, they use special testing equipment to check the circuits for proper connections, ensure the electrical compatibility and safety of components.
Maintenance Electricians
Work in factories, hospitals, and other settings, entry-level equipment when breakdowns occur. Sometimes they install new electrical equipment, but mostly they replace items such as circuit breakers, fuses, switches, other electrical components, or wiring. Maintenance electricians regularly inspect, locate, and correct problems before breakdowns occur to ensure machines continue proper operations.
Other Occupations
Electrician's Helpers Electronics Aides
Electronics Specialists
Elevator Installers and Repairers
Line Installers
Occupation
Electricians
2015 Cur. Openings
654
2023 Prj. Openings
731
Est. Annual Openings
21.9
2015 Avg. Median Salary
$35,165.17
Okaloosa / Walton Counties
Occupation
Helpers - Electricians
2015 Cur. Openings
65
2023 Prj. Openings
79
Est. Annual Openings
2.9
2015 Avg. Median Salary
$24,215.16
Occupation
Electricians
2015 Cur. Openings
478
2023 Prj. Openings
524
Est. Annual Openings
14.8
2015 Avg. Median Salary
$56,543.76
All Florida Counties
Occupation
Helpers - Electricians
2015 Cur. Openings
6080
2023 Prj. Openings
8064
Est. Annual Openings
348.9
2015 Avg. Median Salary
$25,153.73
Occupation
Electricians
2015 Cur. Openings
35533
2023 Prj. Openings
42819
Est. Annual Openings
1575.9
2015 Avg. Median Salary
$39,795.46
You May Also Be Interested In...