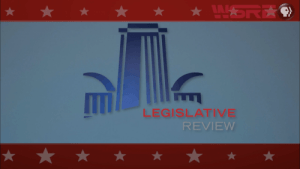 Published: 11-29-2017
WSRE, PBS for the Gulf Coast, is now accepting viewer questions for the upcoming broadcast of "Legislative Review: Dialogue with the Delegation" set for 7 p.m. Tuesday, Dec. 12.
Questions may be submitted in advance by email to questions@wsre.org. Every question must be accompanied by the person's name and city of residence.
The following legislators of the Northwest Florida delegation are expected to participate: Sens. Doug Broxson (District 1) and George B. Gainer (District 2); and Reps. Clay Ingram (District 1), Frank White (District 2), Jayer Williamson (District 3) and Mel Ponder (District 4).
The program will be moderated by Jeff Weeks.
WSRE presents "Legislative Review" before and after each legislative session as a community service. Questions will also be accepted by phone during the live program, which will be simulcast by NewsRadio 92.3 FM & 1620 AM.
For more information, visit wsre.org/legislativereview.