Getting Started
Spyglass now has limited capabilities. Use the below steps and corresponding videos to get started in Workday, our new student
portal.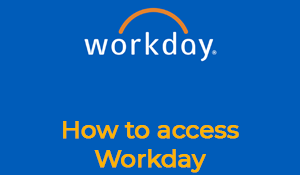 Complete Inbox and Notification Items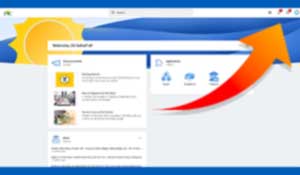 Look for alerts on the bell and file icons.
Returning Students need to complete all Onboarding items.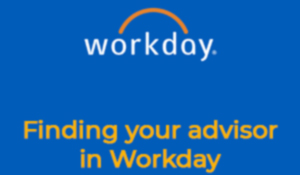 View your advisor's contact information by clicking the Academics app in Workday and reviewing your Important Contacts Support Network. Or use the search bar to access View My Support Network. These functions are not available on your mobile device.
Review your Academic Progress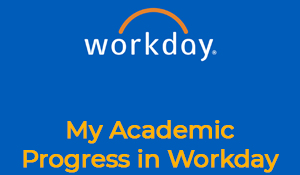 Open the Academics app.
View My Academic Progress.
Review Academic Requirements needed.
Search and Register for Course Sections in Workday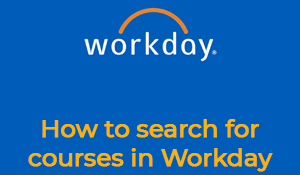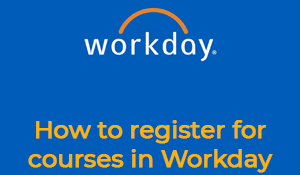 Open the Academics app.
Find Course Sections.

Choose the appropriate Academic Period (Semester).
Choose the appropriate Academic Level.

Search by Course name.

Filter the search with the sidebar to narrow your search.

After reviewing your academic requirements and searching for course sections:

Select a Course Section.
Use +Add Course to add another course.
Once finished, click Register.
What is Workday Student?
Workday Student is our new Student Information System (SIS). The College community will use it to manage student records, academic programs, student course registrations, course grading, student financial services, degree conferral, and transcript information.
When will I have access to Workday Student?
We started giving students access on March 21, 2022, but with a system this large, we are rolling it out in phases. Students will receive institutional email communications, and the Workday tile will become available on MyPSC once they gain access. Student-workers will have two profiles. For more information, view the Student and Worker Profiles training guide.
What systems will be impacted by this change?
Workday Student will impact most core systems and business processes either directly or indirectly. Workday Student will replace our Legacy and Spyglass systems.
How will I register for Summer 2022 classes?
Students will continue to register for their Summer 2022 academic term using Spyglass – as they have done for previous registrations. The first term available through Workday will be the Fall 2022 semester.
How can I prepare for Workday Student?
If you are a member of our Pensacola State community who is not directly involved in the project, the best way that you can help is to stay up to date with project communications. We will use this website, email, and other platforms to communicate campus-wide, including timelines, training information, and opportunities to preview and test new functionality.
How are we protecting our data?
A goal of the Workday Student Project is to deliver a tool where data is safe and secure. Workday Student is a fully integrated platform designed specifically for the Cloud. It helps protect the privacy and integrity of our data. It offers a single security model for data, transactions, and processing, with streamlined administration. All data is encrypted and with audit capabilities built into the application. The launch of Workday Student further protects data by eliminating the need for shadow databases and offline processing.
Who can I contact with questions about Workday Student?
How do I login into Workday?
Once given access, locate the Workday tile under the Microsoft environment, MyPSC. MyPSC is a gateway to many helpful tools that will help students be successful during their academic journey like Outlook (PirateMail), Word, Workday, Canvas, Teams, PowerPoint, and more! Students will use their current college credentials to log in. If you do not see the Workday tile on MyPSC your access hasn't been granted yet. We appreciate your patience during this milestone!
Can I download and use the Workday app?
Yes! Download the Workday mobile application from the App Store or Google Play. Or scan the QR code below. Use Organization ID pensacolastate to connect. Login with your full PSC email address and your current password. If you've logged into MyPSC and do not see the Workday tile, your access hasn't been granted yet. STAY TUNED FOR MORE DETAILS!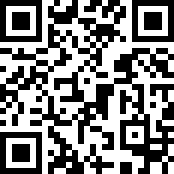 When will I start using Workday?
Students can register for Fall 2022 NOW! Student financials will be available in Workday starting July 5th.
As a student worker, will I have a separate Workday tile?
No. Student-workers will have one Workday tile but TWO Workday profiles. For more information, view the Student and Worker Profiles training guide.
Onboarding and Contact Information
How do I add emergency contact information?
Emergency contact information is completed during "Continuing Student Onboarding." The step is called "Friends and Family." When filling out the information, be sure to select the relationship type of "Emergency Contact." You can select multiple relationship types for the same person. For example, you can check both "parent" and "emergency contact."
I have entered emergency contact information. Why am I getting an emergency contact error?
When you first enter someone to "Friends and Family," you must select the relationship type of "emergency contact." Workday will return an error until the field emergency contact is selected.
If you've already entered the contacts and need to add the designation emergency contact, choose "edit friends and family" from the Actions drop-down on the right. Then, in the first box – Relationship Type – select emergency contact.
How will updates to the project be communicated?
The Workday Project Team will share updates in many ways. We may share updates via PIRATEMAIL/Outlook email, but most of the content is here: https://www.pensacolastate.edu/workday-students/. Additional training sessions, videos, and job aids will be made available as we transition. Please stay tuned!
Will there be Workday training?
Absolutely! Workday is a very user-friendly system that includes several quick tutorials. There is a comprehensive training strategy to support all students, faculty, and staff before, during, and, after each transition.
Will Workday work with any internet browser?
Yes. Any browser will work to access Workday (Internet Explorer, Firefox, Google Chrome, etc.).
Is Workday digitally accessible?
Yes. Workday has embraced Section 508 compliance standards across their applications within a single, unified web experience. To improve visual navigation, Workday strengthened the contrast between background and text. They also improved keyboard navigation shortcuts.
What devices can I use to access Workday?
Workday can be accessed from a PC, Mac, tablet, or smartphone (Apple or Android devices) with an active and secure internet connection.
Does closing the browser log me out of Workday?
No, you must choose to sign out of Workday to end your session. This is especially important in areas with public/shared devices.
What version of IOS is needed to run Workday on an iPad or iPhone?
Workday will now only support iPad and iPhone devices on iOS 13 or later. Update the Operating System on your device or use the mobile browser to access Workday.
What version for Android is needed to run Workday?
Workday supports Android 7.0 or later.