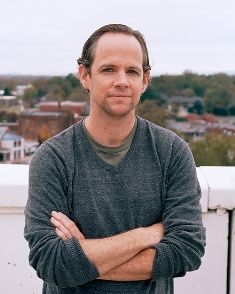 Published: 08-30-2018
The environmental photography of Jeff Rich is on display in Pensacola State College's Anna Lamar Switzer Center for Visual Arts through Friday, Oct. 5.
Rich's project, "Watershed: The Tennessee River," examines the effects and consequences of large-scale modernization in the Tennessee River Watershed.
The photography project started in December 2008, after the failure of a containment pond dike spilled 5.4 million cubic yards of coal ash belonging to the Tennessee Valley Authority's Kingston Fossil Plant into the Emory River and its surrounding landscape.
The project has been featured online on Wired magazine, Aint-Bad, Fraction Magazine, Lenscratch, One, One Thousand, The American Guide, and Looking at Appalachia. The work is in the collections of The Museum of Contemporary Photography, The Do Good Fund, and has been part of group exhibitions nationwide.
Rich earned his MFA in photography at the Savannah College of Art and Design. In 2011, he was named one of the winners of the Magenta Flash Forward Emerging Photographers Competition. He also curates a weekly series, "Eyes on the South" for Oxford American Magazine.
The Anna Lamar Switzer Center for Visual Arts gallery hours are 8 a.m.-9 p.m. Monday through Thursday and 8 a.m.-4 p.m. Friday. Tours are available with prior arrangements. Admission is free and open to the public. For more information, call 850-484-2550.