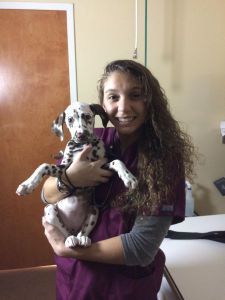 Published: 06-06-2017
Jasmine Gann, a 2017 Pensacola State College veterinary technology graduate, was selected for a veterinary nurse internship position at the University of Tennessee's College of Veterinary Medicine.
The veterinary technician internship program is a rotating internship for graduate veterinary technicians through the Small Animal Teaching Hospital. It is designed to offer the technician the opportunity to increase knowledge and gain practical experience in an educational environment.
Only graduates of AVMA accredited Veterinary Technology programs will be considered.