Active Minds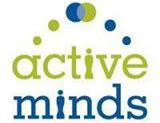 Campus: PNS,
Phone: 850-475-4836
Email: activemindspsc@gmail.com
Website: Visit Our Website
Meeting Schedule: Wednesdays (3pm-4pm)
Meeting Location: (Bldg. 14 room 1466) Pensacola campus
Club Advisor: Liz Moseley
About Active Minds
Active Minds members will meet to discuss and plan ways to increase awareness of issues surrounding mental health, symptoms related to mental health disorders, and mental health resources available both on campus and in the surrounding community. Continue Reading Active Minds
Active Minds empowers students to change the perception about mental health on college campuses.