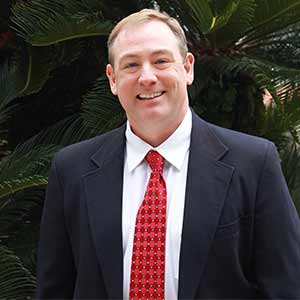 Published: 01-26-2018
Michael Butler Jr., will tackle the polarizing issues of "Police Brutality and Confederate Imagery: The Black Freedom Struggle in One Florida County (Escambia)" on Wednesday, Jan. 31, at Pensacola State College.
Butler, an associate professor of history at Flagler College, will speak at 7 p.m. in College's Hagler Auditorium, Building 2, Room 252 on the Pensacola campus.
Admission is free to the presentation which examines a number of racially-charged events that occurred during the 1970s in Escambia County. The event is sponsored by the PSC Black History/Multicultural Committee.
"Although the 1960s civil rights movement destroyed most visible and dramatic signs of racial segregation, institutionalized forms of racism persisted beyond integration in many forms," said Butler, who earned his master's and doctorate degrees in history from the University of Mississippi and specializes in 20th century Southern history with an emphasis on the civil rights movement.
"This presentation will demonstrate how and why the struggle against racism continued well after the previous decade's legislative victories."
The co-author of "Victory After The Fall: The Memories of Civil Rights Activist H.K. Matthews, Butler has published essays in the  "Journal of Southern History," the "Florida Historical Quarterly,"  "Southern Cultures," "Popular Music and Society" and the "Journal of Mississippi."
He has also written multiple reviews and encyclopedia entries for various academic journals. "Beyond Integration: The Black Freedom Struggle in Escambia County, 1960-2000" is his most recent manuscript.
For more information, contact the Pensacola State College Office of Institutional Diversity at 850-484-1759.