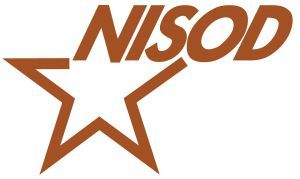 Published: 06-23-2021
Troy Moon, Pensacola State College
Six Pensacola State College instructors are recipients of the National Institute for Staff and Organizational Development's (NISOD) Annual Excellence Awards.
The PSC instructors who have been honored are:
• Karin Carter, adjunct math instructor
• Randal Evan McClellan, physical science instructor
• Jimmie Langham, culinary arts instructor
• Sarah Meyer-Patterson, Veterinary Technology program director
• Scott Schackmann, Spanish instructor
• Britni Schoolcraft, English instructor
All six were named to the PSC Academy of Teaching Excellence in February, with McClellan being named Outstanding New Faculty Member.
"It's a great honor, but I was surprised," McClellan said about the recognition. "I try to make my classes fun for students and keep them engaged. It's been really rewarding."
McClellan has been teaching at PSC for two years.
Meyer-Patterson said the award is an affirmation of the veterinary technician program's success.
"I am inspired by my students to continually improve so they receive the best educational experience in my classroom and labs," she said. "Receiving this recognition affirmed that I am teaching where I will make the most positive impact on our community and the veterinary technology profession."
NISOD is a membership organization committed to promoting and celebrating excellence in teaching, learning, and leadership at community and technical colleges.
The NISOD Excellence Awards were established in 1991 to provide NISOD-member colleges, including PSC, with an opportunity to recognize individuals doing extraordinary work on their campuses. Since then, more than 30,000 recipients have been honored with the NISOD Excellence Award. Each College submits names of those to be honored to NISOD.
Recipients will receive NISOD medallions and NISOD Excellence Award booklets, which will be mailed to the College.