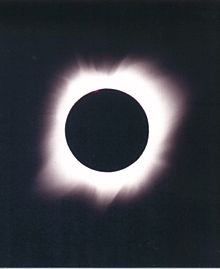 Published: 08-18-2017
Pensacola State College is providing a safe opportunity for the public to view the highly anticipated solar eclipse at two locations Monday, Aug. 21.
On the Pensacola campus, telescopes will be set up outside the E.G. Owens Planetarium, Building 21, from 11:30 a.m. to 3:30 p.m. Recently retired PSC astronomy professor Wayne Wooten and new astronomy instructor Lauren Rogers will be on hand to answer questions and help viewers safely experience this rare event.
On the Warrington campus, Escambia Amateur Astronomers Association member Ed Magowan will have a telescope available from 12 p.m. to 3 p.m. on the south end of the parking lot between Buildings 3100 and 3400. He will also answer questions and set up a safe viewing reflection on the campus.
The partial eclipse begins at 12:05 p.m. and reaches maximum coverage of 82 percent at 1:37 p.m. The eclipse ends at 3:03 p.m. locally.
Eye protection is paramount when viewing the eclipse. The telescopes are equipped with solar filters and a limited number of eclipse glasses will be available for the public to use. Everyone is cautioned against looking at the eclipse without approved eye protection. Regular sunglasses are not adequate.