Published: 06-08-2022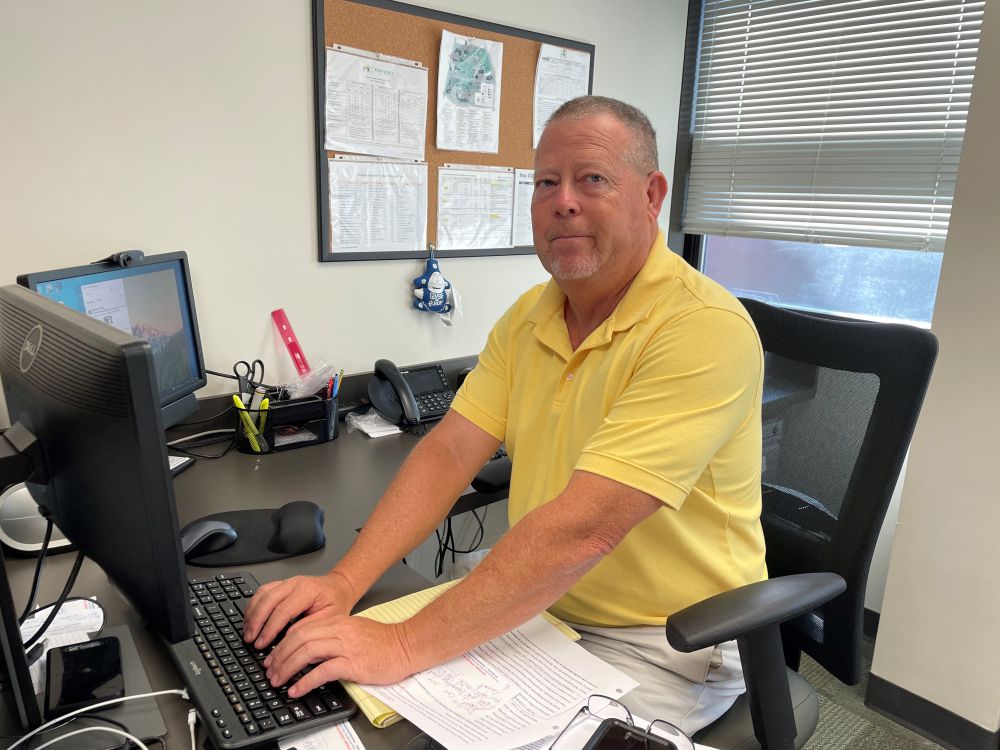 By Troy Moon
Pensacola State College
Retired U.S. Marine Corps 1st Sgt. Kent Helfert spent 20 years in the military, including three tours of Iraq and saw combat in Fallujah, where some of the deadliest fighting of the Iraq War took place.
Helfert, as a senior enlisted non-commissioned officer, trained Marines and led Marines to battle. Yet, when the disabled veteran went to the Veterans Administration for help in planning his future, he was told his military experience did match with one civilian profession.
"I was told I match up as a human resources type of guy,'' Helfert said. "I said 'Huh, I never thought about that'."
Helfert is now a recruiter for the Veterans Upward Bound program at Pensacola State College, a program that buoyed and assisted him when he was a business student at the College.  He started in the position six weeks ago.
"College is intimidating, especially coming from the military world,'' he said. "As a First Sergeant, I was helping Marines transition back into the civilian world, but I didn't realize how hard it really was until I came back to school."
Veterans Upward Bound is a federally-funded TRIO program which provides veterans who are first-generation college students with college prep and/or GED courses at no cost.
Helfert served in the U.S. Marine Corps from 1995 through August 2015. When he took the PERT test to find out if he was ready for college courses, he failed math.
"I failed it miserably,'' he said. "I don't even know how to spell math."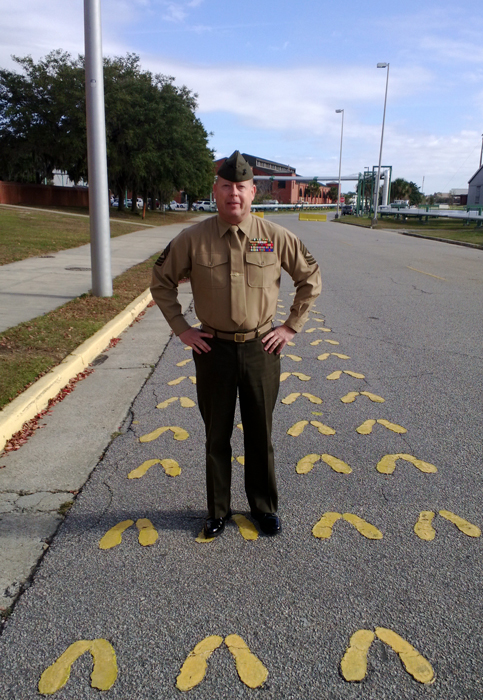 Yet he saw the Veterans Upward Bound sign near the PSC Testing Center and, on a whim, went in.
"I figured I'd stick my head in and see what they could tell me,'' he said. "They got me signed up (for college prep courses) and got me through algebra and statistics. I couldn't even balance a checkbook because my wife did that while I was out shooting guns." He took four weeks of preparatory math classes and said Veterans Upward Bound staff members took him straight over to retake the PERT test.
"I scored about 25 points higher,'' he said. "Veterans Upward Bound helped me and opened my eyes to the help that is available to our veteran population. I stumbled upon the program. My job now is to make sure veterans just don't stumble into it. I'm going to work to reach the veterans and get them the help they need to get into college classes. PSC has a history of being a military-friendly college and it was definitely beneficial to me."
In 2016, Helfert began taking his first college credit courses at PSC. In December 2020, he earned a Dr. Marjan Mazza Bachelor of Applied Science in Business and Management – Human Resources Management from the College.
Helfert and his wife Pam have two children, including a son and son-in-law serving in the Marine Corps.  The couple has six grandchildren.
"I like my dogs, golfing and I like talking,'' he said. "That's perfect for this job. I came out of retirement to work here. I like getting out and helping people who need help."