Pensacola State College is excited to announce Spring registration is now open for all prospective and current students. Classes begin January 11; please see the academic calendar for more details.
Visit any of our campuses to meet with staff to discuss your future at PSC.
Monday – Thursday: 7:30 a.m. – 5:00 p.m.
Friday: 7:30 a.m. – 4:00 p.m.
Pensacola Campus – Building 2
Milton Campus – Building 4200
Warrington Campus – Building 3600
South Santa Rosa Center – Building 5100
If you can't make it to one of our campuses, log in to our PirateQ and staff will be happy to help.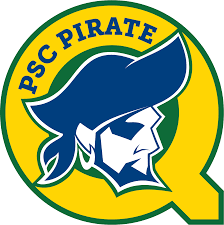 Here are a few steps to get you ready to be a PSC Pirate!
1.  Apply to PSC
If you are not currently enrolled at PSC, please visit our Admissions page to complete the online application. Need help with the application? Call our Admissions office at 850-484-2544 or log in to our PirateQ to speak with a representative to get help through the process.
2.  Attend our New Student Orientation, Pirate Path, on one of the following dates.
Pirate Paths will be hosted on the Pensacola Campus in the Student Center in Building 5.
October 17 at 1:00 p.m. – 3:00 p.m.
October 19 at 2:00 p.m. – 4:00 p.m.
November 14 at 2:00 p.m. – 4:00 p.m.
November 15 at 5:00 p.m. – 7:00 p.m.
December 5 at 5:00 p.m. – 7:00 p.m.
Register for one of the Pirate Path sessions here.
3.  Meet with Your Advisor
Students are encouraged to speak with their academic advisor to ensure they register for courses within their program of study.
To find your academic advisor in Workday, please follow these instructions.
If you would like to speak with any advisor at PSC, you can log in to our PirateQ to meet with an advisor to discuss your academic goals.
4.  Register for Classes
After reviewing your academic progress and course offerings for the Spring 2024 term, log in to your Workday account to register for classes or reach out to your advisor to get registered.
If you have questions related to Financial Aid at PSC, please call 850-484-1680 or log in to our PirateQ to get your questions answered.
6.  Be Prepared for Class
Visit the Bookstore's website to find all course materials needed for your class(es).
7.  Get Involved at PSC
Visit PSC's Student Club page to find ways to get involved on campus, and follow PSC on social media to stay updated on things happening around the campus.
Follow us on our Social Media sites.
Additional Resources
For additional Workday Help resources, please see the recommended guides below or visit the Workday Help for Students page.