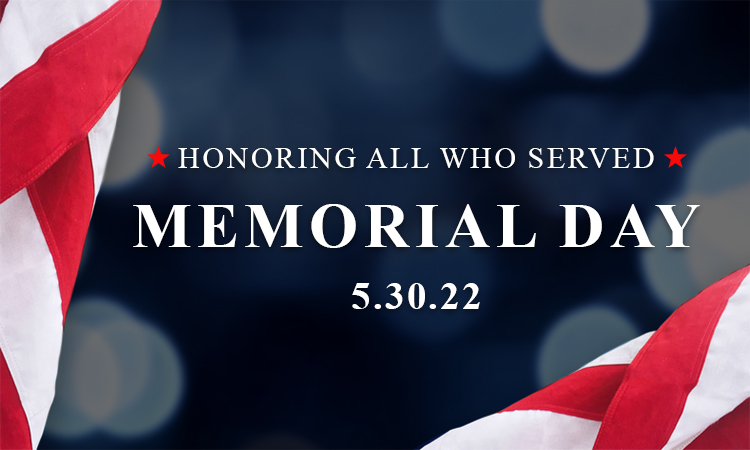 By Troy Moon
Pensacola State College
You might be barbecuing. You might be beaching, golfing or just chillaxing at home.
Just please take a minute at 3 p.m. to pause and focus on the price of freedom and those who paid that price. It truly is the very least we can do for those who sacrificed their lives in war.
Monday, May 30, is Memorial Day. Pensacola State College is closed for the federal holiday which honors those military service members who have died while serving in the U.S. armed forces.
While many will use the day for personal relaxation and family fun, all Americans are urged to pause for the 3 p.m. National Moment of Remembrance to remember those who died in service to our country.
"This is our opportunity to honor those who made the ultimate sacrifice,'' said Rob Gregg, a U.S. Navy veteran who is director of TRIO Veterans Upward Bound at PSC. "This is a day we dedicate to them."
Gregg, co-chair of the Gulf Coast Veterans Advocacy Council, will be the emcee at the annual Memorial Day Observance at 9 a.m. Monday at Barrancas National Cemetery aboard Naval Air Station Pensacola. The event is open to those with U.S. Department of Defense clearance. Visitors must use the front gate – Navy Boulevard entrance – and receive a visitor's pass at Building 777 near the gate.
The Memorial Day Observance will feature patriotic music, guest speakers, a roll call of deceased Veterans Service Organization member veterans and more.
Members of the PSC Student Veterans Association will hand out bottled water to visitors and guests at the event.
PSC is a 2022-2023 Gold Military Friendly School as named by Viqtory Media. It is the 13th year that the College has received accolades as a Military Friendly School. PSC has a military population of about 6 percent to 7 percent, Gregg said.
PSC also has the TRIO programs Veterans Upward Bound and Veterans Student Support Services, as well as the recently opened Veteran Student Success Center.
For more information on military veterans at PSC, email veterans@pensacolastate.edu or visit https://www.pensacolastate.edu/current-students/student-services/veterans/.