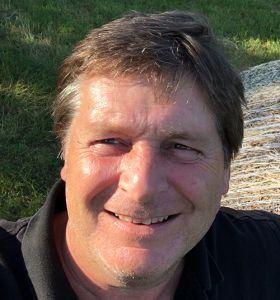 Published: 07-01-2020
Troy Moon, Pensacola State College
When things went south in early spring, lots of businesses shuttered, from retail stores to nightclubs.
But if you needed a mechanic, well, some occupations were deemed more essential than others in the wake of the COVID-19 pandemic And that's why Pensacola State College Associate Professor, Mike Cannon believes more students should consider a technical program that creates potential "essential" employees in an unsure world and a shaken economy.
Mike Cannon is the PSC's Mechanical Design and Fabrication, Associate in Science degree, program coordinator and instructor. He has been at Pensacola State College for 28 years and identifies the College program as one of the best in the region. He also said that all degree programs at PSC, as well as, Vocational and Certificate programs, prepare students for "essential" jobs.
Cannon said anyone looking for a career in the Engineering Technology field should seriously consider PSC to reach that goal.
"When the pandemic hit, a lot of businesses closed. But in April, if your AC went out or if your car needed to be fixed, you could still find people to make those repairs. More people need to be made aware of the fact that choosing a technical training option offers a career in essential jobs that keep our economy running."
"We have one of the largest automated manufacturing training programs in the Southeast." he said. "It's a highly-technical program, and I think a term we can use now is 'essential technical skills.' Trade school or vocational can no longer be seen as just an alternative educational training option. I never liked the description we have used for training, which was not based on a four-year track. Today they are not alternative skills, they are essential skills and the students learn a respected honored craft that are essential technical skills in trades that help build our country."
At PSC, the Mechanical Design and Fabrication Associate in Science Degree prepares students for careers in CNC (Computer Numerical Control) machining, which is a process used to manufacture products everyone uses in their everyday life. Students also learn Metal Fabrication, Welding, CNC Plasma and CNC Laser processing skills. We also offer five college credit certificates that are embedded into the degree program. PSC's program facility is state-of-the-art and consists of Seven HAAS machining centers, along with CNC router, CNC Plasma and CNC Laser cutter. All of which offer real-world experiences in today's real work environment.
Cannon also has been at the forefront of PSC's increased online course presence, even before the COVID-19 pandemic hit, he was already thinking about what the future of education might look like and is currently updating his curriculum knowing it won't be the same in the future.
"This crisis, is forcing us to change the way we teach. The way I'll be teaching in the fall will be much different than before. Change is unavoidable." he said. But he believes Pensacola State College is ahead of where most schools are in dealing with the crisis, especially since so many classes were being offered online before the COVID-19 outbreak, with plans for even more in the future. At the beginning of the crisis, I began looking outside the box for an alternative online training method. I found the solution through AutoDesk Design Academy. The new online training marries with the Academic experience of the classroom lecture. The future of classes will consist of a hybrid format, up to 30% of class content will be online. To include recorded lectures and online training. With this process we can successfully teach hands-on training while complying to CDC guidelines.
Cannon recently was featured in an article published by Autodesk. They offer free educational software to students worldwide covering subjects in architecture, design, engineering, manufacturing and more.
The article, "When Life Gives You Lemons: The Sudden Transition to Distance Learning" features him speaking about how Pensacola State College has incorporated Autodesk Design Academy courses into the curriculum, offering students more opportunities to pursue their education.
Cannon is a scheduled speaker at this year's Autodesk Virtual Conference on July 29 to discuss issues surrounding technology in the classrooms and his adaptation of the upcoming Fall online curriculum for his program.
"With Autodesk, coursework is available online." he explained. "Students can come to class with assignments ready to process enabling us to emphasis shop work and hands-on training."
Michael Listau, PSC Workforce Director, praised Cannon's efforts to expand the instructor's teaching tools with new technology.
"He had to transition from hands-on to online in the midst of a pandemic," Listau said. "Mr. Cannon's article is a very clear example of how we can incorporate technology to offer online classes so a student can continue getting the same quality education."