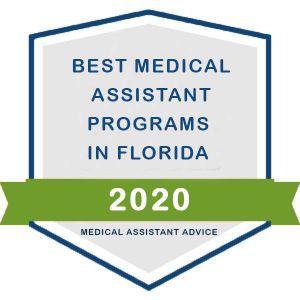 Published: 12-10-2020
Mary Mabins, Pensacola State College
Pensacola State College's Medical Assistant Program has been named one of the best in Florida by medicalassistantadvice.com.
Of the 91 Medical Assisting Programs in Florida, Pensacola State was ranked No. 2 by the online resource. The rankings were based on graduation rate, net price, admission rate, retention rate, number of enrolled students and the reputation of the school.
"We are proud of the work we do in our program and our students who put effort into being successful in this healthcare field," said Marla D. Magaha, director of the PSC program. "The demand for excellent medical assistants is growing, and we are ready to meet the demand."
The College's one-year vocational certificate program prepares students for employment in physicians' offices, clinics, offices of other health practitioners and hospitals. The program also is accredited by the Commission on Accreditation of Allied Health Education Programs upon the recommendation of the Medical Assisting Education Review Board.
Currently, eight students are enrolled in Pensacola State's Medical Assisting Program. However, the program will take in 25 new students in Fall 2021, Magaha added.
The total cost of the program is $5,880 and it boasts of a high success rate.
"We currently have a 100 percent graduation rate," Magaha said. "In 2018, all of our graduates – 100 percent – passed the Certified Medical Assistant examination which is credentialed through the certifying board of the American Association of Medical Assistants."
Mitzie Sowell, head of the College's Allied Health Department, noted the medical assisting program is a segue into other healthcare-related fields of study and careers.
"Many of our graduates will pursue their associate degree in the nursing program or other medical programs offered here at the College," Sowell explained. "And they can work as a medical assistant while pursuing another degree."
Magaha said there is a significant demand for medical assistants in the Pensacola area as well as nationwide. The U.S. Bureau of Labor Statistics reported employment of medical assistants is expected to grow 19 percent annually until 2029 – much faster than the average for all occupations.
"One of the jobs posting sites ─ Indeed.com ─ currently lists approximately 18 jobs openings for Medical Assistants (just in this area)," Magaha added.
Medicalassistantadvice.com has been serving medical assisting students and professionals since 2012. The site brings in the most accurate and up-to-date information and is a leading medical assistant education and career website.
For more information, contact Sheila Nichols, PSC's executive director of marketing at 850-484-1428 or snichols@pensacolastate.edu.