Published: 05-17-2022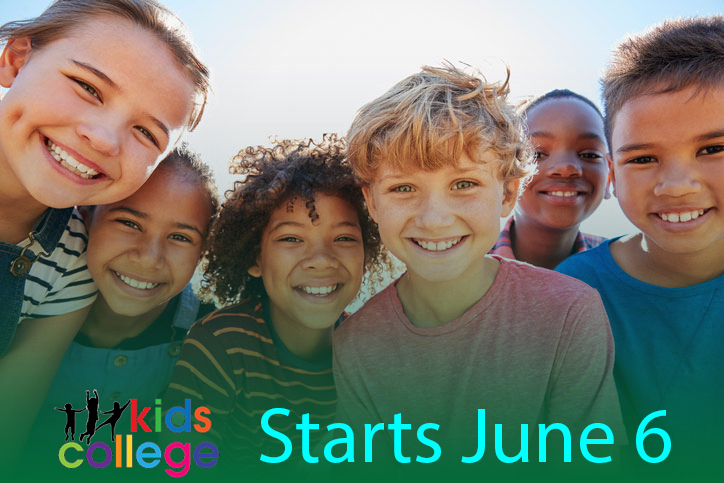 By Troy Moon
Pensacola State College
There are (fun) science sessions, art sessions, sports sessions and much, much more, including specialty camps such as gymnastics, theater and martial arts.
The 32nd Kids College runs June 6-July 29 and is open for children ages 6 through 12 years of age. Campers are divided into two groups – ages 6-8 and ages 9-12.
Each Kids College "camp" runs for a week and is broken down into morning half-day camps and afternoon half-day camps. Parents and guardians can register children for weekly half-day camps or pay for both morning and afternoon sessions for a full-day camp experience.
Morning half-day camps run from 8:15-11:45 a.m., and afternoon half-day camps run from 12:45-4:15 p.m. Monday through Friday.
Kids College offers extended care each camp day from 7:15-7:45 a.m. and 4:40-5 p.m. Extended care is offered for an additional $20 per week.
Half-day camps are $75 each week. Full-day – morning and afternoon half-day sessions ─ camps are $150 per week.
When registering, students – and their parents or guardians – can choose from one of two classes offered for each session. For instance, during Week 1, children ages 6-8 can choose between Art and Math Games during the morning sessions and STEM and Swim and Sports in the afternoon sessions.
There are also a handful of specialty camps that are slightly more intensive. Specialty camps include an all-day theater camp ($185 for the week), a martial arts camp and a gymnastics camp ($85 each for the week).
Lunch is from noon-12:30 p.m. and children can bring their own lunches or order through the Kids College official meal provider, Subway.
There are many summer camps in the region each year. But how many have the name, reputation and educational expertise of a leading educational institution?
"It's a fun summer camp, but it's a college summer camp,'' said Beverly Donnell, PSC Recreation and Leisure administrative assistant and who helps organize the Kids College.
"When the kids come to Kids College, they're taking classes in real Pensacola State College classrooms. They're on the campus and see the basketball gym and the track and field, the Student Center, the theater where we have performances. That all makes an impression on them."
It does. Some Kids College campers come back as PSC college students. One of them is Kelby Thornton, a PSC alumnus and coordinator of Corporate Professional Development at the College.
"It was a really good experience for me,'' said Thornton, who was about 8 years old at the time. "I came to (PSC) for my A.A. because I was familiar with the school. I knew PSC was about getting that associate degree and getting to the next step and for me, all that started at Kids College."
For details on registration, classes, Subway lunch signup and all other information, go to  https://kidscollege.pensacolastate.edu/.