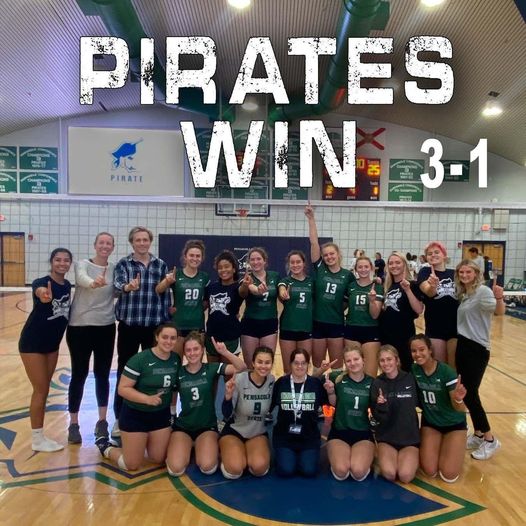 The Pensacola State College volleyball teams didn't lose a match in October and rides a 14-game winning streak into the postseason, which begins today for the Pirates squad.
Head Coach Patricia Gandolfo is thrilled with the team's improvement and dominance as the season continues but realizes the NJCAA Region 8 Division II tournament is a season in itself.
"It was a great way to finish,'' Gandolfo said. "You want to peak at the right time, but I don't think we have yet. But right now, we haven't won a postseason match. It's 0-0. We haven't won anything yet. It's a clean slate and anything can happen in the postseason."
The Pirates finished tied for first with rival Gulf Coast State College in the Region 8 Sun-Lakes Conference. Pensacola State College is ranked No. 1 in the final NJCAA Region 8 Division II coaches' poll, while Gulf Coast State College is ranked No. 2.  PSC is ranked 19th in the nation.
PSC received a first-round bye in the Region 8 tournament which takes place at St. Johns River State College in Palatka. The Pirates opponent for Friday has yet to be determined.
"We just have to be prepared, because every team in the tournament is really good,'' Gandolfo said. "A single elimination tournament means anything can happen. But we have a well-balanced crew and they've really played well as a team. It hasn't been one or two players that just put the team on their backs. We've needed everyone on this team to win matches."
Sophomore setter Kat Espinosa said the team gained more energy and confidence as the season went on.
"Everyone worked hard in practice and we just pushed every single day to be better,'' Espinosa said. "We depended on our bench and everyone has had to contribute to get us here. We just need to go out there with high energy and be aggressive."