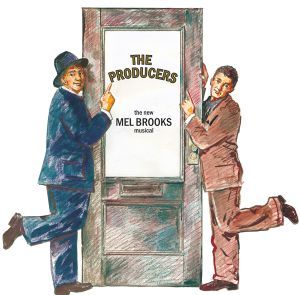 Published: 10-24-2019
Tickets are now on sale for Pensacola State College's production of "The Producers" to be staged Nov. 8-10 and Nov. 14-17 in Ashmore Auditorium.
Show times are 7:30 p.m. Thursday, Friday and Saturday, Nov. 8-9, and Nov. 14-16. Matinee performances are set for 2:30 p.m. Sunday, Nov. 10 and Nov. 17.
The Ashmore Auditorium is Building 8 on the Pensacola campus, 1000 College Blvd.
Troy Craig and Ethan Price will play leads Max Bialystock and Leo Bloom, respectively, in the production based on the musical adapted by Mel Brooks and Thomas Meehan from Brooks' 1967 movie, "The Producers."
A supporting cast of 27 other actors will play a variety of roles. Lyrics for the production were written and composed by Brooks, and arranged by Glen Kelly and Doug Besterman.
As in the movie, the story centers around two theatrical producers who scheme to get rich by overselling interests in a Broadway flop. Complications arise when the show unexpectedly turns out to be successful.
Reserved admission is $16 for adults; $9, seniors, children and non-PSC students; $7 for PSC Seniors Club members, PSC Alumni Association members, and PSC faculty and staff. Admission is free for PSC students with current ID. Tickets must be picked up from the Lyceum Ticket Office.
Purchase tickets online at www.PensacolaState.edu/mt or at the Lyceum Box Office, Building 8, Room 861, from 8:30 a.m.-4 p.m. Monday through Friday. Tickets also are available at the door, one hour before a performance.
For reservations or more information, call the Lyceum Box Office at 850-484-1847.