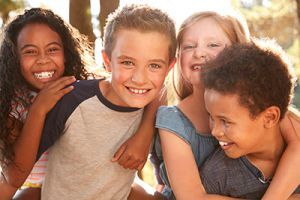 Published: 10-10-2019
By Troy Moon, Pensacola State College
Pensacola State College dental hygiene students will provide free dental sealants to children 15 years and younger on Saturday, Nov. 9, at the Warrington campus.
Along with sealants, children can receive exams and cleanings at the event set for 8 a.m. until noon. Children must be accompanied by parent or legal guardian.
Dental sealant is a thin, plastic coating applied to the chewing surfaces of teeth to prevent tooth decay and is mostly applied to the teeth of children.
The cost of dental sealant ranges from $30 to $60 per tooth, at most private dental offices.
Linda Lambert, Pensacola State dental hygiene program director, said there are two primary reasons the college offers the free dental sealants.
"Well, it's a requirement for our students to treat children," she explained. "And it's a way for our students to give back to the community."
This is the 10th year Pensacola State has offered the free dental sealants. In the last two years, only 30 or so children were registered for the free sealant program, Lambert said.
"We'd love to see higher turnout," she added.
The Warrington campus is at 5555 W. U.S. 98, Pensacola. To register to receive free dental sealants for your child, call 850-484-2236.