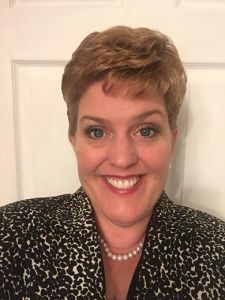 Published: 10-05-2018
This year – 2018 ─ has been a banner year for Pensacola State College student Jennifer Ojeda.
Along with being recognized for academic achievement and traveling internationally, Ojeda was selected the Florida College System Chancellor's Clark Maxwell Scholar of the Month for September.
The award recognizes outstanding FCS students who demonstrate leadership skills, academic success and/or commitment to community service. Students are recognized monthly by the FCS Chancellor Madeline Pumariega with a $150 scholarship, certificate and highlighted in the newsletter.
Twenty-three years after graduating high school, Ojeda returned to further her postsecondary education at Pensacola State. A senior pursuing a Bachelor of Applied Science in Business and Management degree with a concentration in Human Resources Management, Ojeda said her passion for helping and serving others led her to seek a career in human resources.
In 2017, Ojeda earned an associate degree in business administration at Pensacola State ─ graduating magna cum laude. She matriculated into the College's Bachelor of Applied Science in business and management, where she has maintained a 4.0 grade point average.
A Robinson Honors Program Scholar, Ojeda also was recently inducted into Sigma Beta Delta, the National Honor Society that recognizes academic achievement in business, management, and administration.
She also was among a delegation of Pensacola State students and faculty who spent July 3-12 touring and learning about Costa Rica.