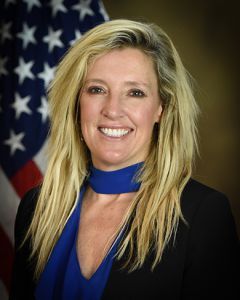 Published: 11-27-2018
Pensacola State College was recently awarded $300,000 as one of 57 grants announced by the U.S. Department of Justice's Office on Violence Against Women (OVW).
OVW's Grant to Reduce Sexual Assault, Domestic Violence, Dating Violence, and Stalking on Campus Program supports initiatives to implement comprehensive, coordinated responses to violent crimes on campus through partnerships with victim services providers and justice agencies.
Pensacola State's Public Safety Department and Office of Institutional Diversity and Student Conduct will work collaboratively with FavorHouse of Northwest Florida, Legal Services of North Florida, and Lakeview Center Inc. to make all campuses and centers safer.
This award will make possible a range of services, including specialized training for campus law enforcement, service providers, and campus personnel as well as training and programming for Pensacola State students at all campus locations.
"It is vital to keep our students safe on campuses by supporting programs that take a coordinated community approach to education and prevention of sexual assault on our college and university campuses," said OVW Acting Director Katharine Sullivan. "OVW is proud of our innovative approach to the development of the campus grant programs. We welcome our new grantees and congratulations to our continuing grantees."
For more information, contact Lynsey R. Listau, PSC's executive director of Institutional Diversity and Student Conduct, at (850)484-2128 or llistau@pensacolastate.edu, or Deborah L. Douma, PSC's dean of Grants and Federal Programs, at (850)484-1705 or ddouma@pensacolastate.edu.