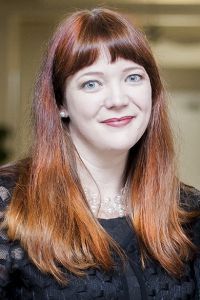 Published: 11-27-2018
The photography of Pensacola State's own, Kristen Regan-Miller, will be on exhibit in New Orleans through February as part of PhotoNOLA.
Luna Fine Art Gallery will present the curated solo show, "Kristen Regan: Plastisphere," by Regan, an associate Pensacola State professor. The photo collection explores the sublime beauty of this microscopic world with the intention of raising awareness of the dangers plastic represents for the marine world. 
The exhibit will be on display Dec. 8 through Feb. 17 at Luna Fine Art Gallery in The Mercantile Hotel. Located at 727 S Peters St. in New Orleans, the gallery is open from 10 a.m.-9 p.m. daily.
An opening reception is set for 5-9 p.m. Saturday, Dec. 15. Regan will speak during an Artist Talk scheduled for 5-6 p.m. Sunday, Dec 16. For more information, call (504) 558-1914.
Coordinated by the New Orleans Photo Alliance in partnership with galleries, museums and photographers citywide, PhotoNOLA – New Orleans Festival of Photography – is set for Dec. 12-15. The annual festival showcases the works of photographers and includes exhibitions, workshops, lectures and more.
For more information on PhotoNOLA, visit https://photonola.org/event/kristen-regan-plastisphere/.
To see more of Regan-Miller's work, visit http://www.kristenregan.com.