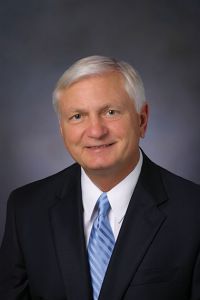 Published: 12-18-2018
Pensacola State President Ed Meadows has been tapped to join Gov.-elect Ron DeSantis and Lt. Gov.-elect Jeanette Nuñez transition education and workforce advisory committee.
Meadows who has served as Pensacola State's president since 2008 will join more than 40 others on the Transition Advisory Committee on Education and Workforce Development.  The committee will be co-chaired by State Board of Education Chair, Marva Johnson and University of Florida Board of Trustees member, Mori Hosseini.
The committee is comprised of a diverse group of education experts, including traditional K-12 public school system leaders, education advocates, elected school board members, academics and current and former leaders of Florida's higher education system.
Committee members will advise the transition team as they develop a plan to implement Gov.-elect DeSantis' vision of ensuring that every student in Florida has the chance to get a world-class education and develop the skills they need to get a great job and pursue their dream.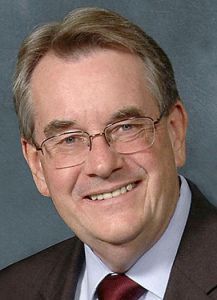 Former Florida Senate member Don Gaetz is also a member of the education and workforce advisory committee.
Several other Florida College System leaders are a part of the committee as well ─ Polk State College President Dr. Angela Garcia Falconetti, Broward College president Greg Haile, Tallahassee Community College Board of Trustees member Eugene Lamb, and former Chancellor of the Florida College System Chancellor Dr. Madeline Pumariega.
Other Transition Advisory Committee on Education and Workforce Development members are:
Dr. Elizabeth M. Bejar, vice president for academic affairs, Florida International University;
Dr. Desmond Blackburn, chief executive officer, New Teacher Center;
Emily Bouck, policy and advocacy director, Higher Learning Advocates;
The Honorable Bob Cortes, former Florida House of Representatives member;
Brenda Dickinson, president, Home Education Foundation;
The Honorable Erika Donalds, former Collier County School Board member;
Aubrey Edge, president and CEO, First Coast Energy;
T. Willard Fair, president and CEO, Urban League of Greater Miami;
Dr. Alvin S. Felzenberg, presidential historian and lecturer, Annenberg School for Communication, University of Pennsylvania;
Bruce Ferguson, president and CEO, CareerSource Northeast Florida;
Keith Flaugh, managing director, Florida Citizens Alliance;
Robert Haag, president and CEO, Florida Consortium of Public Charter Schools;
Jonathan Hage, CEO, Charter Schools USA;
Bill Heavener, chairman, University of Florida Board of Trustees;
Warren Hudson, president, Lake Highland Preparatory School;
Russell Hughes, Walton County School District superintendent;
Dr. Allan I. Jacob, chairman and chief medical officer, Physicians Dialysis;
Mimi Jankovits, executive director, Teach Florida;
John Kirtley, founder and chairman, Step Up for Students;
Craig Mateer, founder and CEO, Bags, Inc.;
Dr. Kim McDougal, former chief of staff, Governor Rick Scott and Education Policy Expert
Connie Milito, chief government relations officer, Hillsborough County Public Schools
Keli Mondello, co-founder and board chairman, LiFT Academy
Steve Moore, president, The Vestcor Companies Inc.
Dr. Ed Moore, president, Independent Colleges and Universities of Florida;
The Honorable Lubby Navaroo, Miami-Dade County School Board member;
Lynn Norman-Teck, executive director, Florida Charter School Alliance;
Randle Richardson, CEO, Accelerated Learning Solutions;
Lyn Stanfield, strategic relations manager, Apple;
The Rev. Rick Stevens, managing director, Florida Citizens Alliance;
The Honorable John Thrasher, Florida State University president;
Andy Tuck, vice chairman, Florida State Board of Education; and
Fernando Zulueta, president, Academica Corporation.