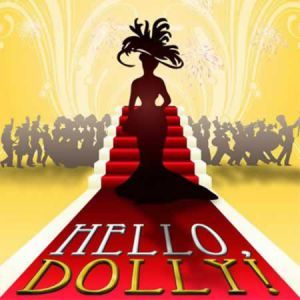 Published: 10-14-2016
Dolly is lookin' swell and is onstage right where she belongs as Pensacola State College presents the iconic musical, "Hello Dolly," Oct. 21 through 23 and Oct. 28 through 30.
Show times are 7:30 p.m. for Friday and Saturday performances and 2:30 p.m. for Sunday matinees, at the Ashmore Fine Arts Auditorium, Building 8, on the Pensacola campus, 1000 College Blvd.
Winning a record 10 Tony Awards, including Best Musical, in 1964, "Hello Dolly" is packed with high-kicking choreography and songs that were inducted into the Grammy Hall of Fame.
The romantic comedy revolves around famed New York matchmaker Dolly who meets her toughest challenge when rich, grump Horace Vandergelder seeks a suitable wife. Although she successfully matches Horace's niece and two clerks, everything goes wrong when it comes to matching Horace. Finally, Dolly realizes she wants to marry Horace – if he will have her.
Cast members are Sheryl Vandenberg, Dolly; Tyler Hamilton, Horace; Stephanie Gutierrez-Diaz, Ernestina; Anthony Broughton, Ambrose; Jaime Edmonds, Ermengarde; Loren Stone, Cornelius; Christopher Mandel, Barnaby; Louise Harris, Minnie; Kendall Parrett, Mrs. Molloy; and Michele Millet, Mrs. Rose.
The female ensemble includes Emily Mitchell, Danielle Henricksen, Audrie Kennedy, Rachael Nipple, Melissa Larimar, Michele Millet, Gracie Miller, Alexis Thorpe, Bethany Kolb and Chelsea Fetterhoff.
The male ensemble includes Eric Bossard, Elijah Posey, Justin Nieves, Jonathan Welch, Troy Craig, Austin McGhee, Axel Barry, Branden Ellington, Keegan Sweet and Jojo Knight.
Production staff includes Rodney Whatley, director; Emily Mixon, choreographer; Stephanie Busby, music director; Bob Gandrup, technical director; and Lavonne French, costumer.
Tickets are $16, reserved seating; $9, seniors 60-plus, children and non-PSC students; $7, PSC staff/retirees, PSC Alumni Association members, and PSC Seniors Club members; free, PSC students.
Purchase tickets online at www.pensacolastate.edu/lyceum or at the Lyceum Box Office, Building 8, Room 861, from 8:30 a.m. to 4 p.m., Monday through Friday and one hour before a performance.
For reservations or ticket information, call 850-484-1847.