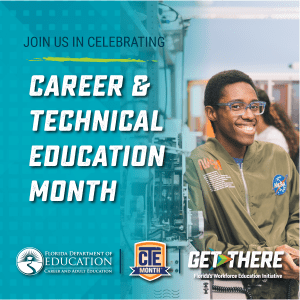 Published: 02-09-2022
Troy Moon, Pensacola State College
Pensacola State has earned a reputation as a great College to earn an education or learn a trade to go directly into the workforce.
February is national Career and Technical Education Month, and PSC has already held two job fairs and scheduled two information sessions to showcase the College's numerous CTE programs, which range from health programs to construction trade programs and many more.
CTE students are those working towards an Associate of Science degree, a vocational certificate or college credit certificates.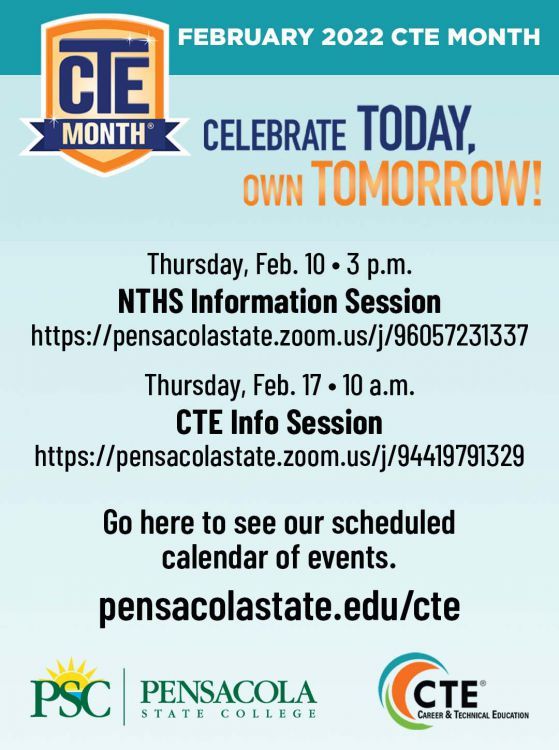 "Not all of our students want to transfer to a university after PSC,'' said Deborah Hooks, the College's CTE Student Resources director. "Some want to get that A.S. degree or workforce certificate and go directly into the workforce. We have programs like welding, nursing, dental hygiene and so many others that will allow our students to immediately go to good paying jobs in a variety of fields."
Other than the two job fairs held earlier this month, PSC will observe CTE Month with these two Zoom events:
• National Technical Honor Society Information Session, 3 p.m. Thursday, Feb. 10. Sign in at https://pensacolastate.zoom.us/j/96057231337.
• CTE Information Session, 10 a.m. Thursday, Feb. 17. Sign in at https://pensacolastate.zoom.us/j/94419791329.
For qualifying students and alumni, the College's CTE Student Resources office provides these services:
Textbook loans
Scholarships
Career Advising
Resume Assistance
Professional Development
Computer lab access
Certificate Reimbursement
To learn if you qualify for services, fill out the CTE Application. Submit the completed forms along with a current copy of class schedule, and financial aid award letter to the CTE office located in Building 6, Room 641, on the Pensacola campus. Deadlines services do apply.
For more information, call (850) 484-1654.