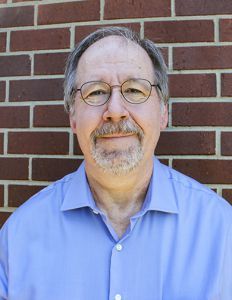 Published: 08-28-2018
Michael Coleman, a Pensacola State music instructor, was recently awarded AN ART ARTISTRY prize in the International Composition Competition "The contemporary piano 2018."
Coleman's winning composition, "Two Bagatelles," is written for solo piano composition and was one of four awarded the prize at the competition held in April in Athens, Greece. Competition results were released May 5.
A Pensacola State adjunct music instructor for more than 24 years, Coleman was one of two U.S. composers receiving the top prize along with composers from Argentina and Switzerland. A total of 45 submitted works by composers from 22 countries were judged at the competition.
Also, Coleman's "Seville Rag" was awarded one of the four Honorable Mention Awards in the competition along with composers from France and Russia.
Distinguished pianists and members of the adjudication committee will record (audio and video) the four prize-winning works. The works will be presented in a high quality AN ART ARTISTRY production. Results and news of the competition may be found at:
http://www.an-art.com/en/activities/545.html?start=3
Coleman's "Gulf Coast Crystal" (for violin and piano) also was awarded an Honorary Diploma of the First Degree in the 2018 Leopold Auer Composers Competition held in St. Petersburg, Russia, where he finished in the Top 9 out of 63 internationally-submitted works.
On June 6, Steinway Artist Kadisha Onalbayeva performed Coleman's "The '96 Etude" at Weill Recital Hall at Carnegie Hall. A former music instructor at Pensacola State College, Onalbayeva is now at the University of Mobile.
The following link is a review of the concert:
http://www.robertaonthearts.com/classicalCultural/idC143.html.