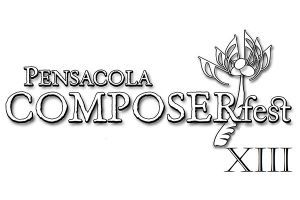 Published: 09-27-2017
Come enjoy the original music of local and regional composers at Pensacola ComposerFest XIII, at 2:30 p.m., Sunday, Oct. 8, at Pensacola State College's Ashmore Fine Arts Auditorium, Building 8, on the Pensacola campus.
The free event provides an opportunity to hear a variety new vocal and instrumental music written by contemporary composers, most of whom are attending the event. Several works on the program are world premieres.
Internationally renowned performing artists on the program include soprano Kathryn Hedlund, cellist Craig Hultgren, Steinway Artist Kadisha Onalbayeva, and the violin duo Lynn Bechtold and Mioi Takeda of "Miolina."
Pensacola ComposerFest XIII presents works by composers: Lynn Bechtold, Michael Coleman, Monroe Golden, Brooke Joyce, Kari Henrik Juusela, Mark Lackey, Brian Moon, Lawrence Moss, Kadisha Onalbayeva, Tom Reiner, Alan Schmitz, Jerry Sieg, and Joseph T. Spaniola.
The concert also includes work by the late Robert Sherwood, a beloved music professor at PSC for more than 25 years.
For more information, call the Lyceum Box Office at 850-484-1847.