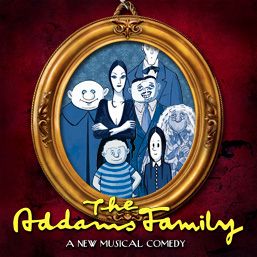 Published: 09-05-2017
Pensacola State College invites area actors to audition for the quirky musical, "The Addams Family," at 7 p.m. today and Wednesday, Sept. 5-6, at the Ashmore Fine Arts Auditorium, Building 8, on the Pensacola campus.
Production dates are Oct. 27-29 and Nov. 3-5. Rehearsals are 7-10 p.m. Monday through Friday until the performance.
"The Addams Family" has numerous roles with auditions for singing and dancing. Wear comfortable shoes for simple dance moves and bring at least 16 bars of music to sing. An accompanist will be provided, so you can bring sheet music or recorded accompaniment. Casting is open to members of the community as well as students.
The kooky, upside-down world of the Addams Family is threatened with normalcy in this lively production based on the cartoons of the original creator, Charles Addams.
The Addams kids are growing up and beloved daughter Wednesday has fallen in love with a regular guy from a respectable family in Ohio. After Wednesday invites her beau and his parents for dinner, the Addams family hilariously faces the spooky nightmare they have avoided for hundreds of years – change.
For more information, contact PSC Theatre Director Rodney Whatley at 850-484-1807 or rwhatley@pensacolastate.edu.