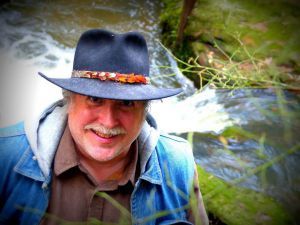 Published: 05-12-2021
Troy Moon, Pensacola State College
Brian Rucker is a funny guy. You know, for a historian.
Talking about the doomed 1559 Spanish settlement that Tristan de Luna established, briefly, near Emmanuel Point – in the neighborhood of present-day Jerry's Drive-In ─ the Pensacola State College history professor couldn't help taking a dig at the maligned explorer:
"If Jerry's Drive-In had been there, maybe they wouldn't have starved," Rucker said with a laugh. "Can you imagine Luna – you've got mullet jumping but they have nothing to eat. You probably could have walked on seafood between here and Gulf Breeze back then."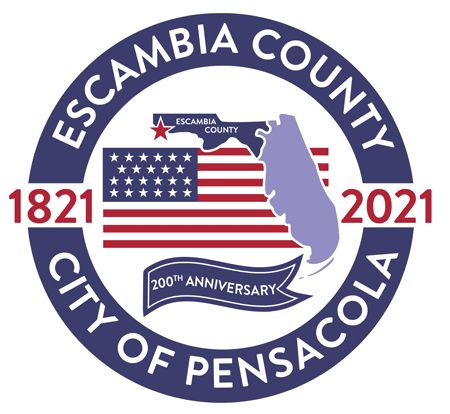 Rucker will share his vast historical perspective on Northwest Florida during a July 13 Pensacola Archaeology Society Lecture Series presentation. The virtual presentation will be from 7- 8 p.m. on Zoom.
The event is one of many that make up the Escambia County 200th anniversary celebration. Rucker is part of the Escambia County 200th Anniversary Committee. Events are ongoing and culminate with an anniversary celebration on July 17 that will feature a blessing from the Santa Rosa Creek Tribe, and all-day performances by Spanish musicians and dancers of African descent. There will be a military re-enactment and other events throughout the day.
Already, Rucker and other historians have started the commemoration with a series of historical essays and reports on local media, including the Pensacola News Journal and WUWF-FM radio.
A full-time PSC professor since 1996, Rucker started as an adjunct at the College in 1990. He is the author and editor of numerous books on Northwest Florida history including "Mine Eyes Have Seen: Firsthand Reminiscences of the Civil War in West Florida." He was inducted into the College's Academy of Teaching Excellence in 2000.
Escambia and St. Johns County were established in July 1821 just after the Spanish ceded control of the region to the United States because occupation of Northwest Florida had become a burden to Spain. They are Florida's oldest counties, though their borders are much smaller now than when originally established – Escambia covered nearly all of Northwest Florida, with its eastern border reaching the Suwannee River east of Tallahassee.
"Spain just didn't have the resources at the time to control Florida," Rucker said. "The country's empire was crumbling and there was nothing the Spanish could do here. So they just said, 'Let's cut our losses.'"
Rucker said Escambia County – and the county seat of Pensacola – were invaluable to many parties not only in the 1800s, but in the centuries preceding.
"Few people knew this was a place of borderland intrigue," Rucker said. "The British were after this place. The Spanish were trying to keep this place. You have the Native Americans involved. It's fascinating that all this intrigue was focused here. Countries fought after Pensacola."
Want to participate?
Pensacola State College history professor Brian Rucker will give a Zoom presentation on the historical context of Pensacola in 1821 at 7 p.m. Tuesday, July 13. Online registration for the event is not yet open. Check the Pensacola Archaeology Society website for updates and registration information at pasfl.org/meetings.