Published: 06-30-2022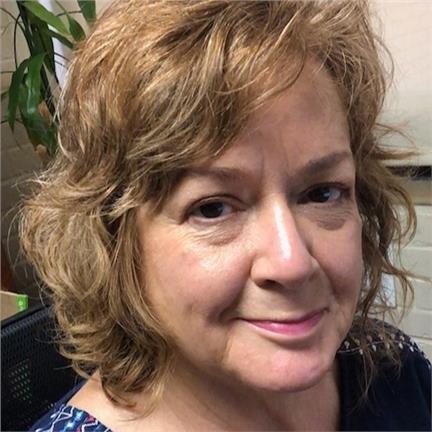 By Troy Moon
Pensacola State College
It's almost as if Christine O'Donnell's vocation was written for her. Of course, whatever was written, O'Donnell would have been happy to identify all the parts of speech and diagram the sentences.
"I was the student who enjoyed diagramming sentences,'' she said, chuckling. "I've always been interested in English, even in high school."
Today, O'Donnell is Assistant Department Head of the PSC English and Communications Department, a job she was promoted to in May. O'Donnell has been at PSC since January 2000, serving as adjunct instructor, Reading and Writing Lab supervisor and as Associate Professor.
She'll still teach one English class each semester.
"I enjoyed being in the classroom, but I think I was ready to move on and do something different and learn something new,'' O'Donnell said. "This is a challenging position and I'm still learning a lot."
O'Donnell earned her Associate of Arts Degree from Brevard Community College, followed by a Bachelor of Arts (English) degree from the University of Central Florida and then a Master of Arts (Literature) degree from the University of South Alabama.
In her new position as Assistant Department Head, she will be assisting with staff and faculty supervision, reviewing curricula and other classroom material and help facilitate faculty training and promotion and more.
O'Donnell knows the challenges many PSC students face, as she attended a two-year community college before progressing in higher education.
She began her community college career in 1981 but wouldn't earn her Associate of Arts degree until six years later.
"A lot of PSC students have similar experiences'' she said. "It took me about six years to finish because things happen and life gets in the way. Some students are working, some are raising families.  I tell students that they can do it, and if they have to stop for a while, they can come back. It can be done."