Published: 10-28-2022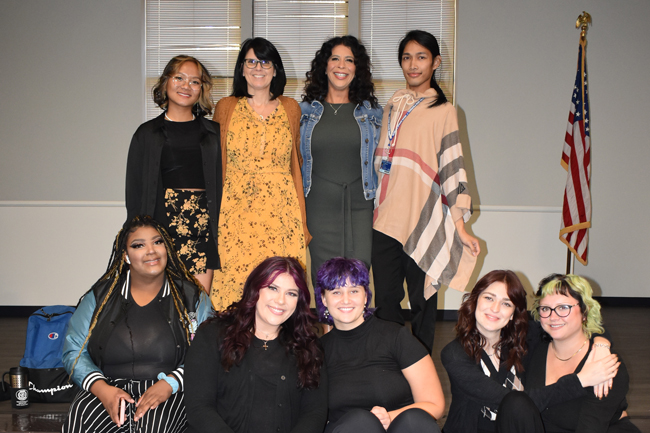 Dozens of Pensacola State College Cosmetology students filled a room in the Delaino Student Center and, well, their hair looked fantastic.
But of course, it would.
After all, the students wanted to look the best and show off their own fancy hairstyles when meeting prospective employers at the PSC Cosmetology Arts Program Job Fair on Wednesday, Oct. 26. Fifteen area salons sent representatives to meet students and accept job applications.
"They've brought resumes, they're dressed professionally, and they look great,'' said PSC Cosmetology Instructor Kimberly Markwick. "Hopefully, some of the students will be able to secure jobs by the end of the day."
PSC Cosmetology student Barbara Almeida planned on visiting and applying at each of the 15 salon stations.
She will earn her cosmetology certificate in May.
"I joined this program for opportunities,'' Almeida said. "I think I'll be ready. It's a really good program with great teachers who will do anything to help you."
Fantastic Sams in Pace was one of the salons represented at the job fair.
"We're looking for applicants and we've been very successful with PSC graduates,'' said Betty Jo Caldwell, manager of the business.
"Our owner has six stores and has employed quite a few PSC graduates. I have two (at the Pace salon). We want to be able to build even better rapport (with the PSC Cosmetology program) because their students are so well trained."