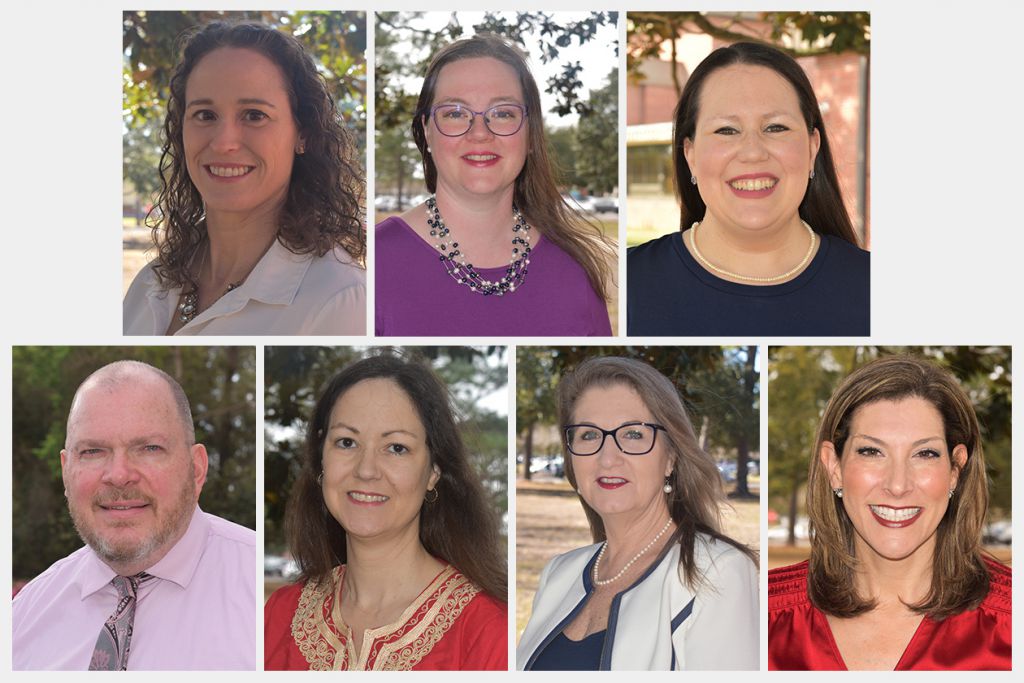 Six Pensacola State College faculty members are the 2023 Academy of Teaching Excellence inductees.
Awarded annually to outstanding classroom instructors who demonstrate sustained teaching excellence, the inductees and their departments are:
Instructor Lauren Baugus, English and Communications
Assistant Professor Dr. Kate Cavanaugh, Natural Sciences
Adjunct Faculty Tabitha Epperson-Graham, Humanities and Social Sciences
Professor Don Lee, Health Sciences
Associate Professor Robyn Ludlum, Natural Sciences
Instructor Necia Nicholas, Natural Sciences
Dr. Jennifer Wortendyke, Natural Sciences Assistant Professor, was named Outstanding New Faculty Member.
"The Academy of Teaching Excellence has a long-standing tradition of recognizing the exemplary work of our faculty,'' said PSC President Ed Meadows. "In the 15 years I have enjoyed this recognition program, the common threads of the message from each faculty member who has been recognized is their love of teaching and especially their concern and commitment to each of their students."
Nearly 200 former and current faculty members have been inducted into the PSC Academy of Teaching Excellence, established in 1986. The selection process starts with student nominations.
The inductees will be honored at a 6 p.m. dinner on Thursday, April 6, in the Molly McGuire Culinary Arts Dining Room.
Here is more information on the inductees: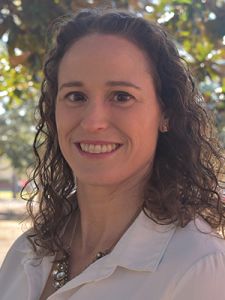 Lauren Baugus
Hometown: Northwest Florida. Moved to Milton at age 9.
Time at PSC: Started as an adjunct in 2010. Full-time faculty in 2020.
Why teach? "I wanted to teach because I love reading and writing, and I think that reading and writing well – stretching our minds and our abilities – is important to help us grow in all areas of life. I think that teaching gives me the opportunity to share that passion with others and give them the tools and confidence needed to be successful in their later careers."
A teacher who influenced you: "Dr. Robert Coleman at the University of South Alabama. He was my first freshman composition teacher and challenged me to improve my writing. Ultimately, he was an advisor for my undergraduate thesis and encouraged me to pursue English as a career."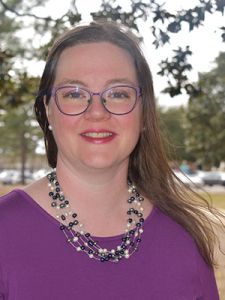 Dr. Kate Cavanaugh
Hometown: Bourbonnais, Illinois
Time at PSC: Started as an adjunct in August 2014, hired full-time in August 2015.
Why teach? "It's a way to use my skills to help people and promote women in science."
A teacher who influenced you: "Dr. Sonya Franklin. A tough teacher who did not suffer fools but would spend time outside of class helping us understand the material. If her door was open, we were welcome to stop by and ask questions. We knew what was expected of us and put in the work accordingly. She attached personal notes of encouragement to our graded final exams."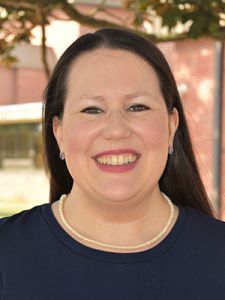 Tabitha Epperson-Graham
Hometown: Pass Christian, Mississippi.
Time at PSC: Three years.
Why teach? "I love seeing students grow and follow their dreams. I enjoy being part of their educational journey and hope to teach them skills that will be useful beyond our time in the classroom together."
A teacher who influenced you: "Ms. Reeves, my second-grade teacher, who was Mrs. White when she was later my sixth-grade teacher, is someone I still think about often. She cared so deeply about her students and teaching. I still vividly remember the activities we did in her class. I keep up with her on Facebook, and we messaged just recently about seeing each other the next time I am back home."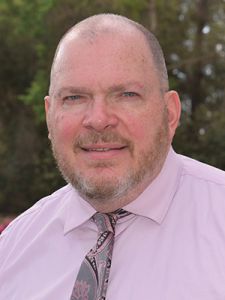 Don Lee
Hometown: U.S. Army brat from infancy until first grade. Born at Fort Rucker, Alabama. The family moved to Northwest Florida in 1972.
Time at PSC: Started as an adjunct in 2002. Full-time faculty in 2007.
Why teach? "I didn't want to teach full-time but had to stop working EMS full-time due to knee surgery, and my orthopedic surgeon told me to find a desk. Got into the job and fell in love with it."
A teacher who influenced you: "My direct influence has to be the awesome Sandy Hartley. She has filled many roles in my life, but mentor is the one I am humbled by." (Hartley worked 19 years for PJC/PSC, retiring in 2018. She served six years as the College's EMS Program Coordinator.)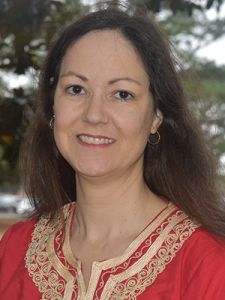 Robyn Ludlum
Hometown: Panama City
Time at PSC: 19 years in May
Why teach? "I enjoy sharing knowledge with others; getting to enjoy that look of wonder and enlightenment when the student understands a concept."
A teacher who influenced you: "My mother and grandfather, both teachers, inspired me. Also, my seventh- and ninth-grade science teacher, Mrs. Parker. I was fortunate to have her twice when she moved from middle school to high school. She was so passionate about her subjects, demanding but easygoing."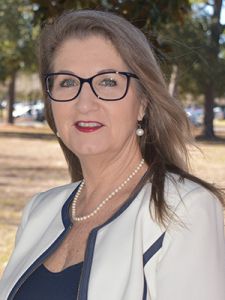 Necia Nicholas
Hometown: North Alabama – Huntsville/Decatur area.
Time at PSC: Five years.
Why teach? "I never planned to teach. I only applied for an adjunct position at the community college where I attended and ended up with a full-time position instead. That was over 17 years ago."
A teacher who influenced you: "I was a 33-year-old former high school dropout with three young kids when I started college. My first biology instructor ignited my love for biology. He later became my boss at the college and is still my close friend. Additionally, I worked with an amazing A&P instructor at that same college, and seeing how much her students loved her inspired me."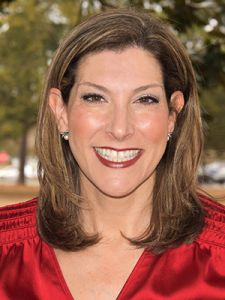 Dr. Jennifer Wortendyke, Outstanding New Faculty Member
Hometown: San Diego. "But my Dad was in the military, I was in the military – U.S. Navy – and now my husband is in the military, so I haven't lived in too many places longer than three years."
Time at PSC: Two years
Why teaching? "I am a board-certified anesthesiologist who transitioned from clinical medicine to teaching because I enjoyed the enthusiasm of students entering the medical field. When they understand a concept, their whole face lights up and that brings me joy."
A teacher who influenced you: "My first undergraduate chemistry teacher. His name was Trevor Roberti, but he wanted to be called 'One Sun'
… Not only did he lecture on chemical and physical energy, but he would talk about spiritual energy."