Published: 08-18-2022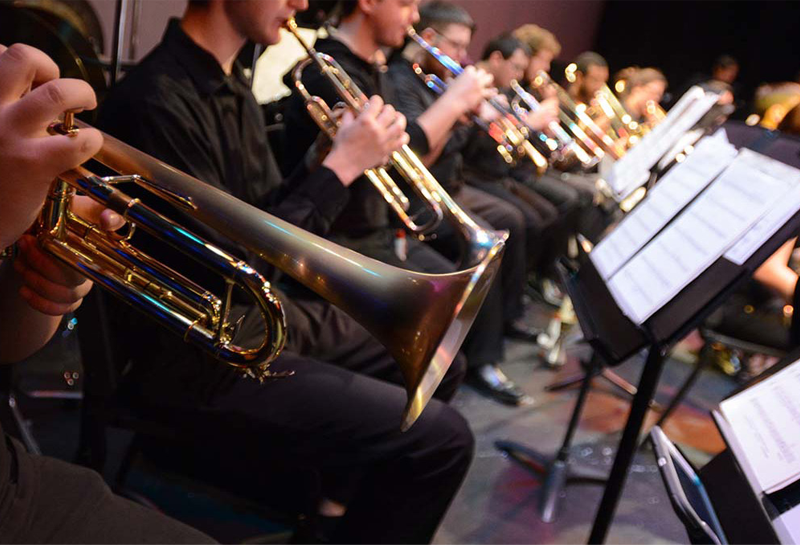 Play guitar? Want to earn college credits for playing guitar?
Well, the Pensacola State College Jazz Ensemble sure could use your shredding. (Not sure if musicians "shred" in jazz but go with it.)
PSC Band Director Doug Holsworth is seeking musicians of all types to fill the rosters of the College's two bands – the PSC Jazz Ensemble and the PSC Concert Band – also known as the Wind Ensemble – for the 2022 fall term.
Though Holsworth is currently lacking a guitarist for the jazz ensemble, he is seeking out musicians who can play any instrument.
"I could use a guitar player for the jazz ensemble,'' Holsworth said. "But we need and want students who can play any instrument."
The PSC College Concert Band classes are 12:45-1:35 p.m. Monday through Thursday. PSC Jazz Ensemble classes are 2-3:15 p.m. Tuesday and Thursday. Scholarship money is available, and students do not need to be a music major to join either band. Continuing Education students are also eligible to join.
Holsworth said the PSC Concert Band plays music associated with classic marching bands and high school bands. The PSC Jazz Ensemble plays, well, jazz.  Students can play in both bands.
Each band will perform two concerts during the fall semester. The first concert is Sept. 29 and the final concert is Dec. 1. The concerts are set for 7:30 p.m. in the Ashmore Auditorium on the Pensacola campus. Admission is free.
The PSC Jazz Ensemble also performs at community events ─ providing music for nonprofit fundraisers or giving a "thank you performance" to a civic group or organization that has provided scholarships for students.
"It's like being an ambassador for the College,'' Holsworth added. "Just like the sports teams, we have a role to play in representing PSC in the community."
For more information, contact Doug Holsworth at 850-484-1810 or dholdsworth@pensacolastate.edu.