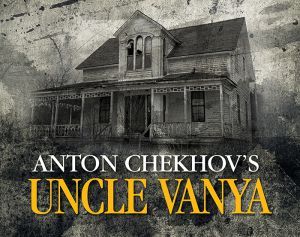 Published: 03-07-2019
The Pensacola State College Performing Arts Department will stage the critically- acclaimed play, "Uncle Vanya," on March 7 through March 10.
The Thursday through Saturday, March 7-9, performances are set for 7:30 p.m. in the Ashmore Auditorium, Building 8, on the Pensacola campus at 1000 College Blvd. The Sunday, March 10, performance will be at 2:30 p.m. in the auditorium.
First published in 1898 by Russian playwright Anton Chekhov, "Uncle Vanya" premiered in 1899 in a production by the Moscow Art Theatre. The classic work led to the wave of realistic acting at the turn of the 20th century that led to the development of the Method Style of Acting. The play is an examination of man's place in the universe and our abilities to connect with each other and love one another.
The Pensacola State production is based on David Mamet's adaptation from an English translation by Vlada Chernomordik.
All seats are general admission. Tickets are $11, adults; $9, seniors, children, non-PSC students and children; $7 for PSC Seniors Club members, PSC Alumni Association members, and PSC faculty and staff.
Admission is free for PSC students with current ID, tickets must be picked up from the Lyceum Ticket Office.
Purchase tickets online at www.PensacolaState.edu/mt or at the Lyceum Box Office, Building 8, Room 861, from 8:30 a.m.-4 p.m. Monday through Friday. Tickets also are available at the door, one hour before a performance.
For reservations or more information, call the Lyceum Box Office at 850-484-1847.