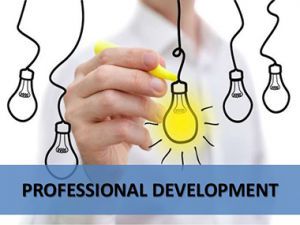 Published: 10-23-2018
Do you want to become a better communicator? What about choosing healthier food? And do you want to learn how to keep your students engaged – even outside of the classroom?
If you answered yes to any of these questions or if you have a desire for self-improvement, Pensacola State College is offering a plethora of Professional Development Day workshops on Friday, Oct. 26.
Set for 1:10 p.m. to 4 p.m., Pensacola State administrators, faculty and staff are encouraged to choose from more than 30 sessions.
"Each of you will have an opportunity to attend various workshops on a variety of topics ranging from classroom management, student engagement and resources, safety, technology skills, retirement planning, and other topics that are sure to increase your knowledge and skills, and provide you an opportunity to develop professionally and personally," said Pensacola State President Ed Meadows in an email to employees.
All campus and center offices will close at noon Friday to allow employees to take lunchtime before the workshops. Professional/Managerial and Career Service employees who do not attend a workshop will be required to use leave. Adjuncts and Kelly Services staff can attend a session but their participation will not be compensated.
Although classes will not be canceled, full-time faculty members who have classes on Friday afternoon and who wish to attend may work with their department head to arrange for an appropriate substitute instructor.
For a complete list of workshops and descriptions, go to
https://www.pensacolastate.edu/docs/SPD/2018/Professional-Development-Day-2018.pdf . To register for a session, go to Spyglass at www.pensacolastate.edu.
For more information or registration assistance, call Staff and Program Development Director Juanita Scott at ext. 1953 or Human Resources Director Tammy Henderson at ext. 1766.