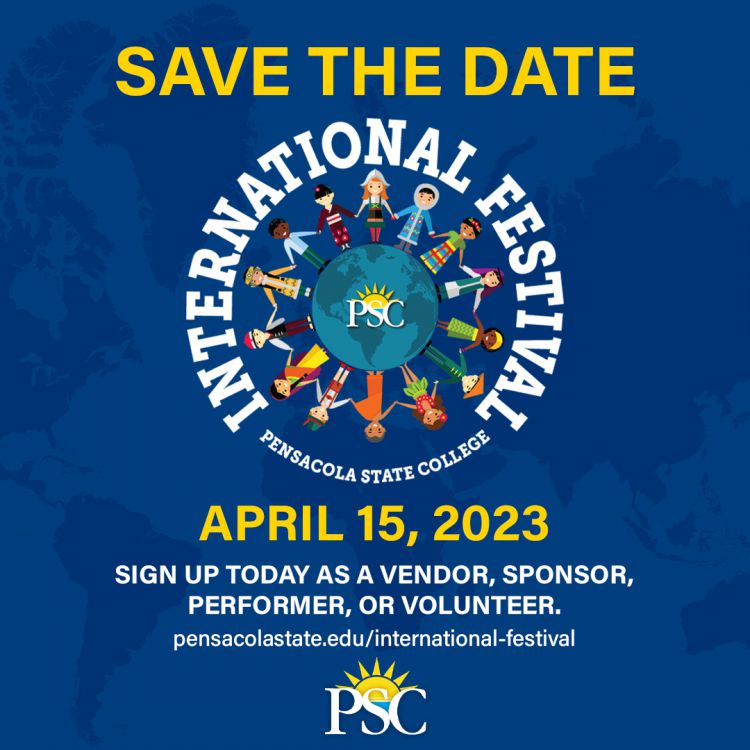 Performers, vendors, volunteers, sponsors are needed
How many cultures are represented at Pensacola State College? In Northwest Florida? The Gulf Coast and the American South?
That's right, the proverbial melting pot is more of a flavorful gumbo in this neck of the woods where so many cultures intermingle, coexist and, at best, flourish.
Speaking of gumbo, we're betting there's going to be some for the tasting at the 2023 PSC International Festival scheduled for April 15 on the Pensacola campus. There will definitely be plenty of cultures showcased through food, dance, music, art and various vendors.
If you'd like to perform, volunteer, or be a sponsor at the event, visit https://www.pensacolastate.edu/international-festival/ for sign-up opportunities and more details.
"This festival will be very community-engaged,'' said Juanita Scott, who co-chairs the PSC International Festival committee with Kathy Van Dyck.
"We want people from different cultures and ethnicities to come and participate. You'll be able to explore all the different cultures we have right here in Northwest Florida. It's going to be a buffet of international flavor. The purpose is to bring the community together to share and celebrate all the cultures that make us."