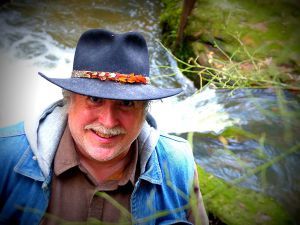 Published: 10-03-2017
The First Seminole War will be the theme of the 35th Gulf South History and Humanities Conference set for Thursday through Sunday, Oct. 5-7, at the Pensacola Beach Hilton.
Hosted by Pensacola State College, the conference is an annual event sponsored by the Gulf South Historical Association ─ a consortium of colleges and universities in Florida, Alabama, Mississippi, Louisiana and Texas.
Brian Rucker, a Pensacola State College language, history and philosophy professor, is the president of the association which promotes the history and cultures of the Gulf South and the Caribbean Basin within regional and international contexts.
This year marks the bicentennial of the First Seminole War (1817-1818), and "Native Americans on the Gulf South Borderlands: Bicentennial of the First Seminole War" is the official theme of the 2017 conference.
Several Pensacola State faculty members: Rucker, Andy Barbero, Randall Broxton, Deborah Meyer, Doug Mock, Olga Darlene Moseley and Debra Ryals will chair sessions on various topics during the three-day conference. Also, Rucker and Pensacola State's Chris Levesque will make presentations during several sessions.
During the conference, Emily Smith will be presented the 2017 Michael V.R. Thomason Book Award and the recipient of the 2017 William S. Coker Award will be announced.
Along with Pensacola State, other Gulf South Historical Association members include the University of West Florida, University of Central Florida, University of South Alabama, University of Southern Mississippi, Louisiana State University, Southeastern Louisiana State University, Midwestern State University, Tuskegee University, Tyler (Texas) Junior College and the University of North Carolina – Charlotte.
Registration fees are $40 for the general public and $25 for students. Tickets to the awards banquet are $40.
Attendees can register at the door on Thursday, Oct. 5, or visit the Gulf South Historical Association Facebook page. Registration information is also available at https://www.usm.edu/gulfcoast/gulf-south-historical-association, a link on the University of Southern Mississippi website.
For more information, email Rucker at brucker@pensacolastate.edu.